See All
Colleges >
Extracurricular Activities for Natural Leaders
Extracurricular Activities for Natural Leaders
Put your natural skills as a leader to good use in student government, tutoring and other extracurricular activities.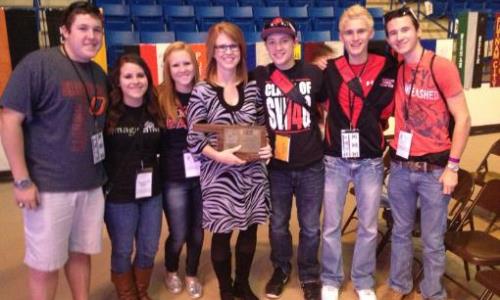 Public speaking, communication, organization, charisma – whether you possess one or all of these skills and traits, you're probably a leader by nature. If that's the case, then extracurricular activities are one place where you can really shine in high school. Take advantage of these opportunities outside the classroom and you'll gain new skills, meet interesting people and have a little something extra to add to your college applications. The following extracurricular activities are great choices for natural leaders.
Student Council
This is a go-to extracurricular suggestion you'll hear often, but few people are actually cut out for it. Fortunately, you're one of the lucky few. Because student council members are representatives for their class, you need to have good leadership skills to flourish in this area. And these are elected positions, so you'll need to be a natural leader in order to gain votes from your classmates. While running for a student council position, these talents will come in handy when you're organizing a campaign team or giving a speech in front of your class. As a student council member, you'll be expected to organize events and fundraisers for your class. Meanwhile, you'll need to communicate effectively with other student council officers, as well as your high school's administrators.
Try these extracurricular activities to get a taste of the leadership roles you crave.
In addition to developing your leadership skills, a student council position also looks great on a college resume. Only a handful of students from each class can list this as an extracurricular, which makes you stand out from the get-go. Plus, your involvement in student council instantly sets you apart as a responsible, driven individual. And who knows; maybe it'll inspire you to pursue a career in politics.
Tutoring or Mentoring
As a natural leader, you'd make a great tutor or mentor. You know how to motivate and inspire others, which is a huge benefit for those who are struggling on an academic or personal level. Plus, your confidence and experience will help the people you work with, which is rewarding for everyone involved.
Consider the following ideas for extracurricular activities related to tutoring or mentoring:
Tutor at school: Ask teachers, your principal or your guidance counselor if there are students who need a tutor. Make sure you identify which subjects are your strongest so that you can provide the best assistance.
Start a tutoring service: You may be able to earn some extra money by tutoring kids and teens in your community.
Volunteer as a mentor: Join an organization where you'll work one-on-one with kids who need a role model. Or you can work with a group – coaching a children's soccer team, for example.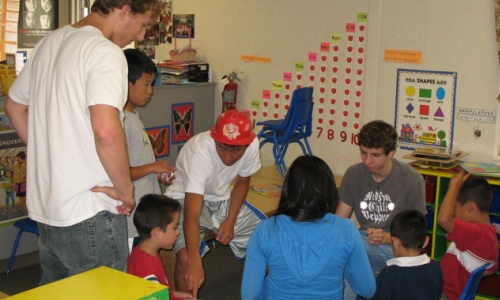 National Honor Society
The National Honor Society (NHS) is a wonderful extracurricular option for natural leaders. In fact, being a leader is one of the requirements to join; the official NHS website states that "NHS serves to honor those students who have demonstrated excellence in the areas of scholarship, leadership, service, and character."
Simply being a member in this group demonstrates that you have leadership capabilities. And your activities with NHS develop those skills even further. You'll participate in a number of service projects, hear professionals and experts speak on a range of topics, and even take part in leadership training.
Keep in mind that having a good academic record is another necessity for joining this honor society. While it may be a challenge to make sure you're getting excellent grades every semester, you'll be thankful for the hard work you put in when it's time to apply to college. Being in NHS gives you some stellar college application material since it keeps your grades up, shows your leadership potential, and demonstrates a range of extracurricular activity.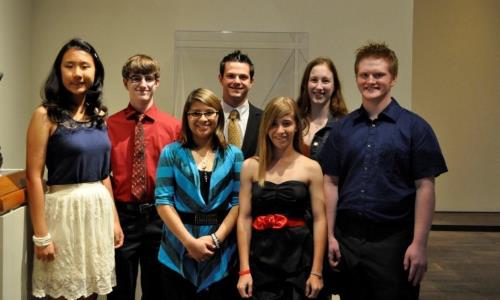 Leadership Conferences
You can take your natural leadership skills to the next level by attending a leadership conference or workshop during your high school years. These conferences are great for learning new things and making friends from across the country. Plus, they look great on college applications.
At leadership conferences, students generally participate in a number of seminars, workshops and events. You may get to hear inspiring people speak or go on tours and outings. You'll find that while some conferences are focused on leadership in general, others are geared toward specific career paths. Many of these leadership events involve overnight stays and airfare – if you're worried about costs, there are scholarship opportunities for a number of great leadership conferences.
The following are a few leadership conferences to consider:
As someone who likes to lead, it can be frustrating to join some organizations or clubs and be kept on the sidelines. Try these extracurricular activities to get a taste of the leadership roles you crave. While gaining great material for college applications, you'll also develop excellent skills that will serve you throughout your life.
People Who Read This Article Also Read:
Why Every Student Should Do Extracurricular Activities
Extracurricular Self-Assessment
Extracurricular Activities for Freshmen
Extracurricular Activities for Sophomores
Advertisement
Visit Our Student Center

Get on track!
And find out everything you need to know about planning for college.
Advertisement