See All
Colleges >
How to Change Your Major
How to Change Your Major
Follow these five steps if you're looking to make a major change.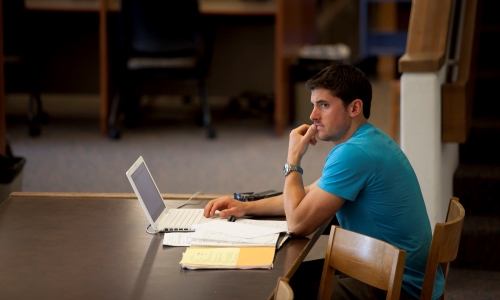 If you aren't enjoying the coursework in your current major, it's probably time to make a change. Changing your major is an important decision that will greatly affect your college experience and post-graduate career. The process may sound overwhelming, but it doesn't have to be -- if you follow these five steps, you'll find yourself on an exciting new academic track in no time.
Different schools have different requirements when it comes to changing majors, so ask your advisor to lay out all the necessary steps for you.
1. Choose a major that you're interested in and passionate about.
In order to succeed, you should choose a major that truly excites you and speaks to your personal passions. Having a genuine interest in your coursework will help you get good grades, impress teachers and mentors and ultimately build a rewarding academic career. However, you'll only succeed if you also…
2. Pick a major with a course load you can manage.
Changing majors often requires you to take on a larger course load in order to catch up on requirements. For this reason, think carefully before changing to a notoriously hard major. If you take on more work than you can handle, your grades, personal life and overall college experience will suffer. And while it's important to make sure you build a rewarding college experience, it's also important to make sure you build a rewarding career after graduating, which is why you should also…
3. Pursue a major that offers lucrative and appealing long-term career prospects.
In order to find success after graduating, choose a major that launches students into desirable careers you can imagine yourself pursuing. It's a good idea to pick a major that's known for offering students a great return on their investment (meaning that the money they earn after graduating greatly exceeds the amount they spent on their degree). Once you've decided on which major you'd like to work towards, it's time to…
4. Consult with your academic advisor.
Schedule an appointment with your academic advisor as soon as possible. He or she can tell you if changing your major is feasible (unfortunately, if you're an upperclassman, it may be too late to make the change). Your advisor can also tell you whether or not you meet the necessary requirements for your major of choice. Lastly, your advisor can help you assess whether the change will force you to spend a lot more time (and money) on your college degree. If none of this information gives you cause to reconsider your decision, you can proceed to…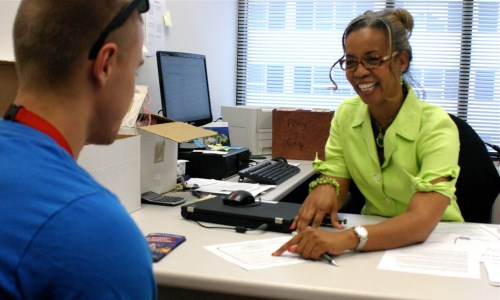 5. Make the change official.
Different schools have different requirements when it comes to changing majors, so ask your advisor to lay out all the necessary steps for you. You will likely have to fill out a change of major form either online or in person at your college registrar. This form will be relatively straightforward, but it may require that you get signatures of approval from various advisers and deans at your college. You may also have to submit an academic plan detailing how you will successfully complete all of your requirements by the time you intend to graduate. If you and your advisor have determined that changing your major is a doable and sensible decision, your college will likely approve of your new major without a problem.
Now that you know how to go about changing your major, you can work towards getting on an academic track that you truly enjoy.
People Who Read This Article Also Read:
How to Choose a College Major
What's the Difference Between a Major, a Minor and a Concentration?
The Most Popular College Majors
How to Change Your Major
Advertisement
Visit Our Student Center

Get on track!
And find out everything you need to know about planning for college.
Advertisement