See All
Colleges >
5 Best Colleges for Business Majors
5 Best Colleges for Business Majors
Find out which schools have the most popular business programs and how much they cost.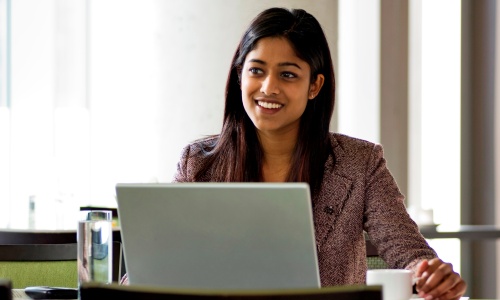 Photo: Thinkstock
If you're interested in pursuing an MBA, you probably realize that there are countless schools offering a degree in business. How can you figure out which ones are the best? Find out which schools are the most popular colleges for business majors, and how much they'll cost you, before you choose which one is right for you.
Long recognized as one of the top schools in the country, Harvard University is also recognized as a popular program for business majors. In fact, U.S. News and World Report ranked it as the most popular business school in the country based on the fact that nearly 90% of students accepted to the business school decide to enroll there.
If you are looking to apply to an MBA program, make sure you sign up for the GMAT well in advance of your application due date.
Though the private university has one of the most expensive tuition rates in the nation, graduates of The Business School at Harvard University have good prospects; about 83% of graduates of the program are already employed at graduation. The Business School also allows students to choose among a wide range of concentrations, including e-commerce, organizational behavior, not-for-profit management and health care administration, to name a few.
As a private university, the University of Pennsylvania has a high tuition rate. However, its Wharton School of business is internationally recognized and offers concentrations in a wide range of areas, including insurance, public policy, real estate, actuarial science and entrepreneurship.
U.S. News and World Reports that, in addition to being the first business school in the nation, The Wharton School also has the largest alumni network in the country. The popular school also boasts several famous graduates, including John Sculley, former CEO of Apple Inc.; Jeff Weiner, CEO of LinkedIn; and J.D. Power III, founder of J.D. Power and Associates, a global marketing information firm.
According to The Association to Advance Collegiate Schools of Business, Columbia University has one of the largest full-time MBA programs in the country with over 1,500 students enrolled. Students who like having control over their course selection love that Columbia lets business students choose electives for over half of their curriculum. Another popular feature in the community feeling – first-year MBA students are placed in groups of about 60 and take all their business classes together.
The Booth School of Business at University of Chicago is one of the top-ranked and largest in the country. One of the main attractions for this school is the MBA program, which is completed in 21 months in Chicago, London or Singapore, giving students the option to see other parts of the world. In addition, the school hosts the popular MBA Cup, where students compete with students from other business schools.
New York University's Leonard N. Stern School of Business is a popular school for both full-time and part-time enrollment. In fact, The Association to Advance Collegiate Schools of Business reports that their part-time MBA program has the second-largest enrollment in the country with over 2,100 students.
In addition to over 40 student organizations, business students also have the opportunity to select unique concentrations for their degree, such as Data, Models and Decisions or Luxury Marketing.
Quick Facts
According to Forbes, graduates of the top 57 MBA programs will earn about $2.4 million over the course of a 20-year career.
If you are looking to apply to an MBA program, make sure you sign up for the GMAT well in advance of your application due date.
People Who Read This Article Also Read:
Associate's Degrees in Business
Environmental Groups on Campus
In Demand Careers in Business
Types of Business Certificate Programs
Earning a Master's Degree in Business Administration

Advertisement
Visit Our Student Center

Get on track!
And find out everything you need to know about planning for college.
Advertisement