See All
Colleges >
Why Every Student Should Do Extracurricular Activities
Why Every Student Should Do Extracurricular Activities
Your experience outside of the classroom in high school can help you get onto the right college track.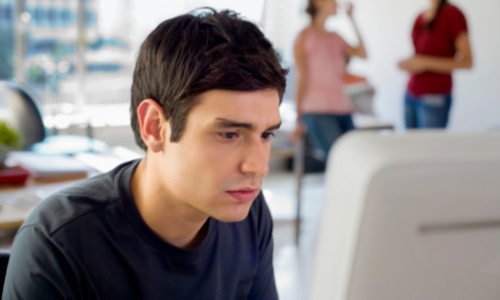 Photo: Thinkstock
Today's most in-demand degree programs involve plenty of competition right from the get-go. With more applicants trying to stand out from the crowd for college admissions, it certainly helps to have a track record of thoughtfully chosen extracurricular activities under your belt. Choosing your extracurricular activities strategically isn't just about impressing admissions officers, however. It will also help you figure out where your passions lie and what type of career you'd like to pursue. Check out this guide to extracurricular activities for college-bound high school students interested in some of the most popular or fastest-growing degree programs according to the National Center for Education Statistics (NCES).
Most Popular Majors
If you're looking at one of these popular academic programs, there are plenty of ways to get involved at the high school level in order to learn more about the field and gain valuable skills.
Business
In the 2009-2010 school year, 358,000 out of 1,650,000 total bachelor's degrees awarded were in the field of business, making this far and away the most popular college major. U.S. News and World Report suggests that aspiring business majors consider joining the Future Business Leaders of America. Another smart option is to serve as a treasurer for student government or a student club. These experiences introduce students to finance management, fundraising tactics, communication skills and other important proficiencies for business majors.
Social Sciences and History As the second-most popular major nationwide, the study of social sciences and history offers students a broad range of opportunities. If you hope to focus on history, volunteering at a museum or historical society is an excellent option. Meanwhile, those interested in political science can get involved in a local campaign to learn about politics from the ground up. Future sociology majors can get a jumpstart on their college career by getting involved with a club or organization that serves a particular group of people that interests them.
Health Professions
Healthcare offers a number of career options, but when you're still in high school it's important to focus on the basics. Get a general knowledge of medical experience by volunteering at a hospital or clinic, or look for part-time jobs at nursing homes or doctors' offices. These first-hand experiences will help you determine what type of healthcare career you might like.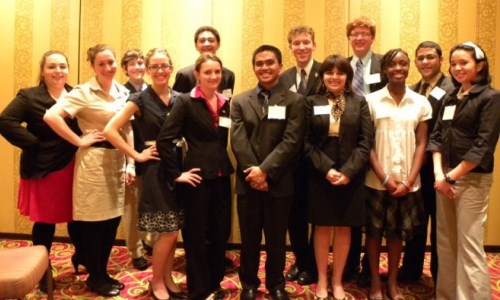 Education
Education may be a popular degree program, but it can also be a tough job in the real world. Find out if you're up to it by taking on extracurricular activities like tutoring your peers or shadowing a teacher. You can also volunteer to read to children at a local library or teach bible study at your church. These real-world teaching experiences show your passion for education and help you discover teaching styles and tactics.
Fastest-Growing Majors
The NCES also reports which college majors are growing the fastest – that is, which fields of study have an increasing number of graduates. The following extracurricular activities are a good fit for these academic programs.
Engineering
There may not be an engineering club at most high schools, but students interested in this field still have plenty of extracurricular options. Look for internships or shadowing opportunities at local engineering firms. There are also a number of engineering camps and workshops held over summer break that provide great experiences for future engineers.
Biological Sciences and Health Professions
With biological sciences and health professions both growing rapidly, it's important to distinguish yourself with great extracurricular activities if you'd like to pursue either of these areas of study. In addition to the recommendations for healthcare professions above, you may consider joining a science-related club at school or finding an internship or part-time job at a medical lab facility.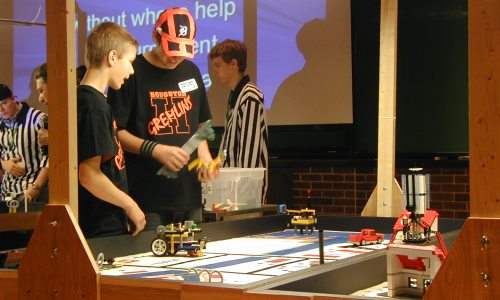 Up-and-Coming Majors
Though there might be fewer graduates in these areas, the following majors are picking up steam when it comes to their popularity on college campuses. Here are some great extracurricular options for the latest, hottest degree programs as determined by U.S. News and World Report.
Computer Game Design
With the global market for video and online games expected to reach $82 billion by 2017, academic programs in computer game design are becoming more commonplace on college campuses. Get in the game early by joining a computer club at school or learning how to code in your free time.
Public Health
With an increased focus on prevention in healthcare, there are plenty of opportunities for future public health majors. Consider starting a fitness club at school or volunteering with an organization that educates people about healthcare and disease prevention.
Sustainability
As with preventative healthcare, environmental concern is also growing in the U.S. Those who care deeply about our planet have a wide range of opportunities when it comes to extracurricular activities, such as joining an environmental club, starting a recycling program at school, or volunteering with a local eco-friendly organization.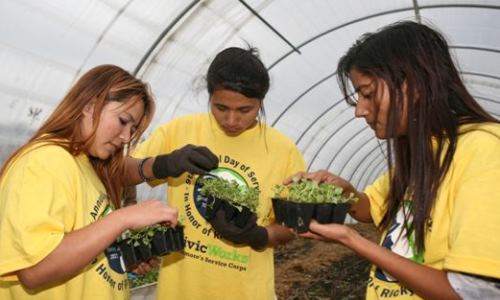 Remember that you don't have to know what your college major will be to choose great extracurricular activities. Simply think about which subjects or activities you enjoy the most and pursue those interests outside of the classroom. Making extracurricular choices based on your interests is a great way to show college admissions officers that you're passionate and driven.
People Who Read This Article Also Read:
The Most Popular College Majors
High School Preparation for Specific College Majors
Extracurricular Activities and College Admissions
Extracurricular Activities: Get Involved to Get Into College
Advertisement
Visit Our Student Center

Get on track!
And find out everything you need to know about planning for college.
Advertisement