See All
Colleges >
How to Prepare for a Warm-Weather Campus
How to Prepare for a Warm-Weather Campus
Get ready to have some fun beating the heat during freshman year.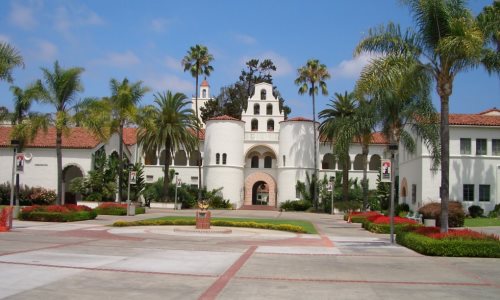 If you're from a climate that requires heavy coats and snow boots, the concept of being uncomfortably warm during winter may seem too ridiculous to be true. Trust us, though: It can happen, and when it does, you'll be longing for those chilly temperatures! Here's how to make the most of all that heat and humidity (and avoid melting!).
Wear as little clothing as possible (without offending, that is!).
We know you're used to layering, but in your new climate, you'll want to do the exact opposite. Pack and purchase comfortable, lightweight clothing like shorts, tank tops and sundresses. Remember: when it comes to beating the heat, natural fabrics like cotton, linen and rayon are your best friends!
Scope out housing that has central air.
Central air is a total lifesaver when it comes to surviving hot weather, so do everything you can to snag a spot in a dorm that has this amenity. Some schools are on top of keeping their students cool -- for instance, the University of Arizona recently installed an award-winning air conditioning system -- but many colleges still have old residence halls that are vulnerable to the heat. If this describes your new home, move on to plan B…
You may as well use the heat and humidity as an excuse to take up a sport that cools you down.




 

Invest in a high-powered air conditioner and fan.
If you splurge on just two things in preparation for a hot-weather campus, it should be an air conditioner and a fan. If you don't have central air, these items will be essential in keeping you comfortable, so make sure to purchase high-quality items that won't fail you on those humid days and nights. We recommend durable window air conditioning units and powerful tower fans to make sure you don't overheat.
Take up a water sport.
You may as well use the heat and humidity as an excuse to take up a sport that cools you down. Many warm-weather schools have competitive water sports teams: The University of Florida's men's swimming and diving team is currently ranked second in the NCAA; the University of California at Santa Barbara has a surf team that's won 12 national championships; and many west coast schools like University of Southern California are known for their outstanding water polo teams. If you're not looking to compete at a high level, don't worry; these schools have more laid-back intramural sports and club teams, too.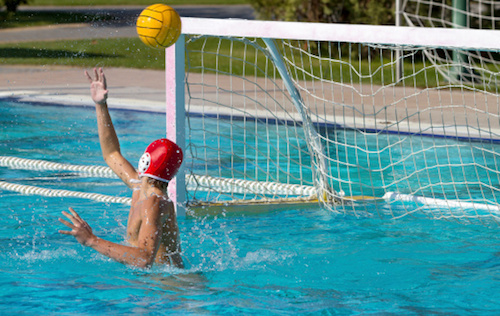 Photo: Thinkstock
You may spend your college days sweating, but look on the bright side: At least you won't have to deal with those dreaded "wintry mix" forecasts!
People Who Read This Article Also Read:
College Water Polo: The Best Schools for Men's and Women's Water Polo
Dorm Packing Tips for Every Type of Student
Colorful in Fall: 7 Beautiful Campuses
Best Surf Colleges
Quick Search: Find the College that's Right for You!
Advertisement
Visit Our Student Center

Get on track!
And find out everything you need to know about planning for college.
Advertisement