See All
Colleges >
Balancing Work and Your New Class Schedule
Balancing Work and Your New Class Schedule
Get tips for juggling your work and class requirements with ease.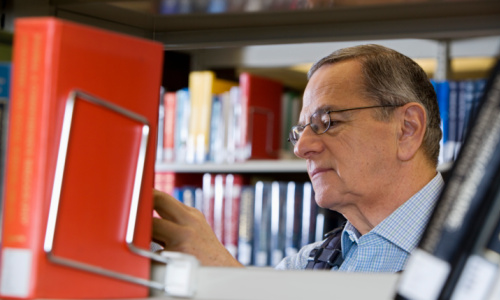 Photo: Thinkstock
If you're an adult looking to go back to school, you may be thrilled at the prospect of learning new things, gaining valuable skills, meeting new people and furthering your career opportunities. However, if you're like most adult students, you'll also be holding down a job in between your college classes, and that can lead to some major stress. Fortunately, there are ways to succeed with your college classes, while balancing a full workload.
Ask your HR department if you can get help paying tuition through your employer.
Working and Learning: Potential Pitfalls
Working in college can be a great way to offset the many costs – tuition, books, housing - you face in college. Unfortunately, even the most organized students can sometimes fall victim to the rigors of a jam-packed schedule. Trying to work and complete your class work could lead to some potentially productivity-stopping issues:
Stress or anxiety
Falling behind in class
Declining grades
Poor performance at work
Negative effects on your social and family life
Dropping out of school
Losing your job
These are serious pitfalls, so it's important to prepare yourself with skills that will help you stay on track in both your work and classroom responsibilities.
How to Balance Work and Class Schedules Effectively=
Looking for some methods to avoid the madness that comes with working and going to school at the same time? Use these time management tips to keep you sane while you navigate a busy schedule:
Stay organized. Make a to-do list, carry a planner and make sure you know when every class assignment and work project is due.
Prioritize your responsibilities. Make sure you keep a level head about what's important, including things unrelated to work and school, like parenting and family.
Take some time out for yourself. Carve out some time in your schedule each week to simply relax. Whether it's reading a book or going out with friends, this time is important to your mental and physical health.
Stay motivated. If you need that extra push to keep going when you're having a hectic week, remind yourself of the big picture and why going back to school is worth it in the long run.
Use student resources. Take advantage of helpful programs available through your school, like on-campus day care, tutoring services and student counseling.
Communicate with your family and friends. Let them know that you'll be busy and ask for help when you need it. It's important to have a great support system that will help you through this busy time.
Balance Work and Classes: Quick Tips
According to an article in the Journal of College Student Retention, 74% of undergraduate students work an average of 25.5 hours per week while going to school. It's nice to know you're not alone in your struggle to work and learn.
More than 50% of companies that have over 100 employees offer a tuition assistance program. Ask your HR department if you can get help paying tuition through your employer.
Look for college programs which offer part-time, weekend, evening or online courses to better accommodate your work schedule.
Advertisement
Visit Our Student Center

Get on track!
And find out everything you need to know about planning for college.
Advertisement