See All
Colleges >
How to Apply for Financial Aid
How to Apply for Financial Aid
Learn the 10 simple steps to securing financial aid money for college.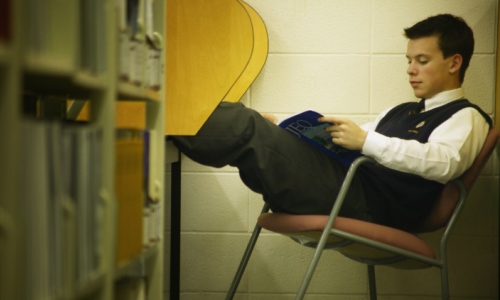 Photo: Thinkstock
The process of obtaining financial aid to pay for college tuition and other expenses can be a long and stressful process. But it doesn't have to be. As long as you know the simple steps and stay on top of the deadlines, you're well on your way to getting federal grants, school scholarships and other college money.
Don't be intimidated by the college aid forms and horror stories you hear. The value of a college education is worth the trouble of getting through the steps for securing money for college.
Here are 10 simple steps that can help get you college money:
Perform a Campus Explorer college search to find colleges and universities you want to apply to. For many schools, you'll be able to see the average annual tuition and fees.
Contact the admissions office and financial aid office at each school to learn which financial forms you're required to fill out and get a sense of what type of college aid is available to you. If you think you'll need private loans to pay for your college degree, ask the schools if they can recommend any providers for private college loans. Because college loans come with different interest rates and repayment policies, the schools may be able to guide you toward the lenders with the most reasonable loans.
Talk to your guidance counselor about the colleges and universities you're applying to. Be sure to ask about federal grants, state grants, scholarships and college loans, such as federal and state loans.
Set up a calendar with the deadlines for when your college applications and financial aid forms are due. A lot of students miss out on available aid just by missing deadlines – don't be one of them!
Find out if your family can complete your income tax forms early. This will help you fill out financial aid forms, since information about your family's money and assets are required for filling out certain forms.
Fill out required financial aid forms, like the Free Application for Federal Student Aid (FAFSA) form, CSS/Financial Aid PROFILE form and any institutional forms a college or university may require. Also, apply for your Federal Student Aid PIN, which you'll use to apply for federal aid online and access your records.
Review your Student Aid Report (SAR) for accuracy. Your SAR summarizes the financial data you provided on your FAFSA and calculates your estimated family contribution (EFC) toward your college degree.
When you're accepted at colleges and universities where you've applied for financial aid, they'll send you award letters detailing the aid they're willing to offer you. These award letters will detail how much you'll receive in federal grants, school scholarships, federal loans, etc. Compare your award letters to see which school offers you the better deal. The school offering the most money might not be the best deal, if the majority of that money is in loans, which need to be paid back, rather than in grants and scholarships, which do not.
Once you've made your final decision about the school you're going to attend, determine which aid you'll need. Remember, you don't have to accept all the aid you receive. Accept all the grants and scholarships you're awarded, since those don't have to be paid back, but look carefully before accepting any college loans you're offered to make sure you're comfortable with the interest rates and repayment policies. Students don't always realize that they'll be dealing with repaying student loans for many years after completing their degrees. To avoid repaying private loans with high interest rates, take the time to compare student loans and find the best possible package for you.
Fill out required paperwork for the financial aid you accept, like promissory notes. Keep track of the deadlines for these forms so you get your documents in on time.
College Financial Aid Tips & Tactics
Create a budget for your freshman year. Be realistic about your finances and your ability to pay back any loans you've accepted to pay for college.
When you're evaluating schools, be sure to ask admissions officers or financial aid representatives at each school if your financial aid will change dramatically after your freshman year. The amount of aid you receive probably won't stay the same all four years, so be sure you factor in any changes to your annual budget.
Some grants require a 3.0 grade point average (GPA) so be sure to keep those grades up!
Estimate your eligibility for financial aid using the FAFSA4caster. Any information you enter into the FAFSA4caster can later be transferred to your online FAFSA form.
People Who Read This Article Also Read:
How to Complete Your FAFSA
5 Helpful FAFSA Tips
Changes to the FAFSA Form Make It Easier to Complete
Understanding Student Aid: Federal, State and College Aid
Are You Eligible for Federal Financial Aid?
What to Do When You Receive a Student Aid Report (SAR)

Advertisement
Visit Our Student Center

Get on track!
And find out everything you need to know about planning for college.
Advertisement