See All
Colleges >
Is an MBA a Good Investment?
Is an MBA a Good Investment?
Weighing MBA salaries against the costs of different MBA programs.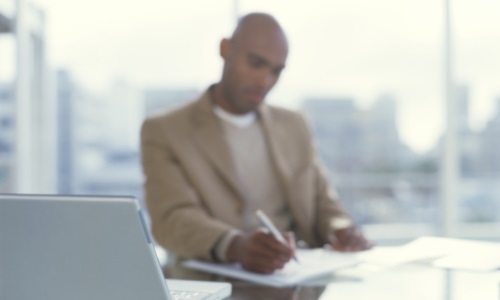 Photo: Thinkstock
In theory, earning an MBA should boost your salary. However, with the increases in tuition, students have to dig deeper into their pockets or take out bigger loans to fund their studies.
How do you figure the costs and benefits of an MBA program? It depends largely on the school and program, but this guide will help educate you on some of the pros and cons.
It's rare to be accepted into a business school without at least two years of work experience. Use this time to decide if an MBA is right for you.
MBA Tuition vs. MBA Salaries
The average cost of an MBA program is approximately $80,000 ($40,000 over two years of school). Remember that public universities offer lower tuitions for in-state residents. Michigan State, for example, charges $23,700 per year for in-state residents compared with $37,290 for out-of-state residents.
This does not include living costs, which Michigan State estimates at $17,262 – taking the overall costs of a Michigan State MBA to approximately $40,000 per year for in-state students. When weighing the value of an MBA degree, don't forget that you'll be spending money on more than just tuition. You need to eat and pay rent as well.
On the other side of the ledger is the average starting salary for Michigan State MBA graduates which totals $83,623.
With these average numbers, it will take about nine years for an out-of-state student devoting 10 percent of her annual salary to pay off the cost of only tuition. Keep in mind, however, that this does not include interest or living expenses.
Of course, these are average figures for one school. But these numbers give you an idea of what is involved in the costs – and rewards – of an MBA program.
Evening and Executive MBA Programs
Two alternatives that can ease the financial burden on students are evening and executive MBA programs. Evening programs cover the same curriculum as full-time MBA programs, but students take classes part time at night over a longer of time. The benefit of this is that you can work while taking classes in order to make money and pay off your tuition as you go.
While you can get into an MBA program with as little as two years of work experience, executive MBA programs are designed for mid-level employees who are more established in their careers. Often employers will pay some or all of the costs, which can add extra security to your job. You're less likely to be fired or laid off if your employer spent money sending you to school.
Top MBA Jobs
While the mean salary for 2011 graduates of the University of Texas McCombs School of Business is $102,942, the difference of salaries within specific industries was as high as $30,000 per year. Consulting had the highest starting salary at $121,243, while investment management produced an average starting salary of $91,000.
Salary should not be your only consideration as you narrow your interests and start to figured out what field you will work in after graduation. These numbers are merely averages. There's no guarantee you'll make as much as your classmates. In any case, you'll want to be as specific in your estimates as you can as you weigh the benefits of pursuing an MBA degree.
Is an MBA Degree a Good Investment? Tips and Tactics
It's rare to be accepted into a business school without at least two years of work experience. Use this time to decide if an MBA is right for you.
Often, networking can be more important than the name of your school. Don't think you have to go to an expensive university because of "name recognition." Who you know is often more important than where you went.
If you receive a signing and/or an annual bonus, it may be tempting to use it on a vacation, a new car, or other fun things. While it's fine to reward yourself for your hard work, put aside some of this money to help pay off any loans or debt you have.
People Who Read This Article Also Read:
Do I need a Business Major to Get an MBA?
What's a Typical MBA Schedule?
MBAs for International Students
What Other Jobs Can I Get With a Law Degree?
Which Undergraduate Classes Should I Take to Prepare for an MBA Degree?
PhD Programs: Overview
Should You Take a GMAT Prep Course?
Graduate School Applications

Quick Search: Find the College that's Right for You!
Advertisement
Visit Our Student Center

Get on track!
And find out everything you need to know about planning for college.
Advertisement