See All
Colleges >
How to Avoid Common College Application Mistakes
How to Avoid Common College Application Mistakes
Make sure these common application pitfalls don't hurt your chances for admission.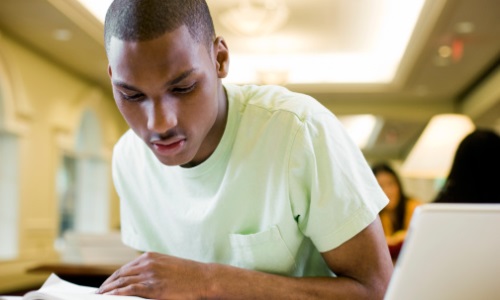 Photo: Thinkstock
Even the most diligent proofreaders can still make mistakes on their college applications. Not to worry, though – this handy checklist will walk you through some of the most common application mistakes and provide tips on how to avoid them. With this advice, any prospective student can submit an error-free application that will surely impress the admissions department.
Use these tips to make sure your application will wow the admissions team at each school.
Not Reading Directions
Remember all those times your teachers told you to read the directions before beginning a test? The same rule applies to your college applications. Whether it's forgetting to include requested information or writing in the wrong information, these kinds of simple mistakes reflect poorly on you.
Read each question or section slowly and carefully before proceeding. The mistakes are alarmingly easy to make if you don't. As Robert Barkley, the Director of Undergraduate Admission at Clemson University, explained to U.S. News and World Report, some American students accidentally fill out a section clearly marked for international students only – such as visa information. "And when it asks what kind, we're expecting to see an F1 or a J2…In one case we got Bank of America. And where we asked for the number of the visa, we got the credit card number. We were not impressed."
Not Proofreading
Once you've filled out your application, it's essential that you go through every one of your answers looking for typos and grammatical errors. It's wise to have at least one or two other people look over your application as well to check for errors. In addition, be careful about using "thesaurus" words to help you sound smarter. While a big vocabulary may seem impressive, you'll achieve the opposite effect if you use a word incorrectly.
Jacqueline Murphy, Director of Admission at Saint Michael's College, has found that "The biggest mistakes continue to be very poor proofreading and editing of essays and other written material in the application." Her advice is simple: "Proofread, proofread, proofread. Then, proofread some more!"
Turning in an Incomplete Application
One of the most egregious mistakes you can make is to submit an incomplete application. If you forget important materials like transcripts or letters of recommendation, your application may not even be considered. Other problems, like forgetting to fill out certain sections or questions, could also hurt your chances for admission.
Always double-check to make sure you've fulfilled every requirement for each college to which you're applying. Keep a checklist of each school's requirements so that you don't get confused when submitting various applications.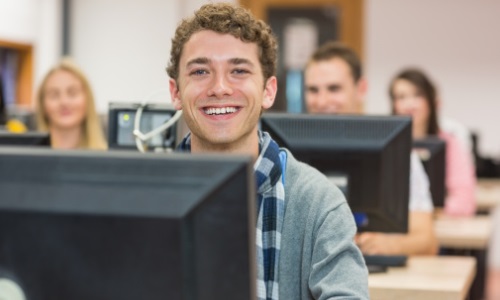 Photo: Thinkstock
Forgetting Signatures
In addition to making sure your application is complete, it's important to look for any important signatures your application requires. The official ACT website advises students to check the back of each paper application for a place to sign and date it. For online applications, you may just need to type your name as a signature – read the directions carefully so that you don't miss this step.
Submitting a Generic Essay
It's tough to fool an admissions team that has read thousands of student essays. That's why it's so important to craft personalized essays for each school, especially for the colleges that are your top picks. Simply swapping out the college name won't cut it.
According to Chris Munoz, Vice President for Enrollment at Rice University, "Demonstrating true interest and care can make a difference on the margin. And when you're talking about universities that admit under 20 percent of applicants, you may need it."
Not Hitting Submit
For online applicants, it's important to make sure you've actually submitted the application after filling it out. Make sure you hit that submit button, then check for a confirmation that your application has been sent. According to the official ACT website, "Confirmation could be an email message, a Web page response or a credit card receipt."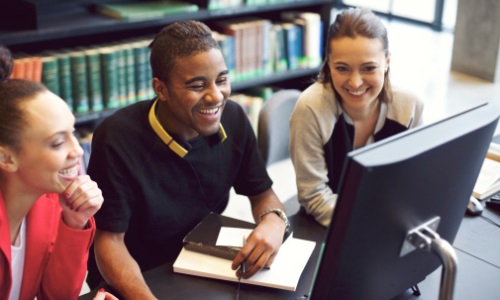 Photo: Thinkstock
Waiting Until the Last Minute
You take a big risk by waiting until the deadline to submit your application. According to Julie Shimabukuro, Director of Undergraduate Admissions at Washington University in St. Louis, "By the time we process the thousands of pieces of information that come in on the final day, the actual deadline has come and gone, and it's possible that something is still missing. We try to give a few days' grace period, but colleges and universities expect you to confirm that your application has been received and that it is complete."
Turn your application in at least a week or two before the deadline to make sure everything has time to arrive at the admissions office. In addition, request a confirmation from the school to ensure that your application has been received.
Not Telling Your Counselor Where You Applied
You might think that once your applications are in, your work is done. However, it's important to check in with your counselor to ensure that all the appropriate materials were sent to each school. Typically, letters of recommendation and transcripts are usually sent directly from your high school guidance counselor.
Maureen Mathis, Assistant Provost at Saint Joseph's University, advises students to "Stay in good communication with your counselors and pay attention to the guidelines and timelines they provide so you can be sure to get everything taken care of in a timely manner."
Use these tips to make sure your application will wow the admissions team at each school. Removing any errors or slip-ups from your applications will place the focus on your accomplishments and potential rather than your mistakes.
People Who Read This Article Also Read:
What is the Common Application?
Should You Apply to College with the Common Application?
Common Application vs. Universal Application: What's the Difference?
5 Changes to the Common Application You Should Know About
Advertisement
Visit Our Student Center

Get on track!
And find out everything you need to know about planning for college.
Advertisement