See All
Colleges >
5 Best Study Tips for Visual Learners
5 Best Study Tips for Visual Learners
See how visual learning can affect your college grades.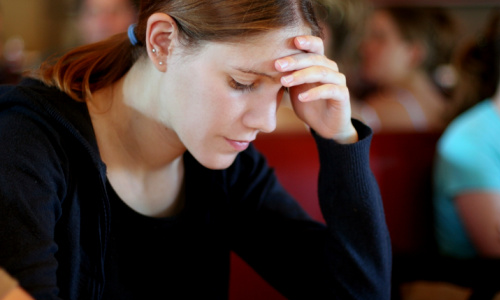 Photo: Thinkstock
By Adam Jazairi
With so many schools focusing on tactile learning, study tips for visual learners can be difficult to come by. However, visual learners are common, and for many students, good study habits begin with finding a way to incorporate visual learning into classwork.
It's a good idea to seek out materials that help you visualize the course subject
You might be a visual learner if:
You like to view issues from different angles.
You prefer to process information through graphs, diagrams and infographics.
You have an easy time memorizing visual patterns.
You're great at recalling faces.
You like to map out problems.
Does that sound like you? If so, try out some of these study tips for visual learners. You may find that they help you form good study habits and give your GPA a boost.
Concept maps, or mind maps, help graphically organize ideas. The most common way to do this is to put the main idea in the center of the page, then draw branches out to secondary ideas. This is a great visual learning tool because it lets you see how different concepts relate to each other.
Rather than taking notes as straight bullet points or in paragraph form, try to incorporate graphic elements into your notes. The traditional outline is a useful tool for visual learning. Simply indenting subordinate ideas below the main ideas they support is a good method of visual organization.
In terms of numerical data, this is probably the most important of our study tips for visual learners. Pie charts, Q-Q plots and other graphics assist with visual learning by putting abstract numbers into context.
Despite being one of the more overlooked study tips for visual learners, color coding can be a huge help. Keep a few different highlighters when you take notes, so you can group similar ideas together and underscore important concepts.
5. Visual Aides
Not all professors design their lectures with visual learning in mind, so you may not always have a PowerPoint to work from. Still, it's a good idea to seek out materials that help you visualize the course subject. If you're not sure where to begin, go to your professors' office hours and ask if they have any study tips for visual learners.
Sources: Learning Styles Online, Study Guides and Strategies
People Who Ready This Article Also Read:
4 Best Study Tips for Auditory Learners
5 Study Tips for Tactile Learners
How College Class Size Impacts Your Learning
Student-to-Faculty Ratio: What Does it Mean?
Advertisement
Visit Our Student Center

Get on track!
And find out everything you need to know about planning for college.
Advertisement