See All
Colleges >
Best Free SAT Test Prep: MOOCs and Free Online Test Prep
Best Free SAT Test Prep: MOOCs and Free Online Test Prep
Improve your SAT score with Massive Open Online Courses and other free test prep options.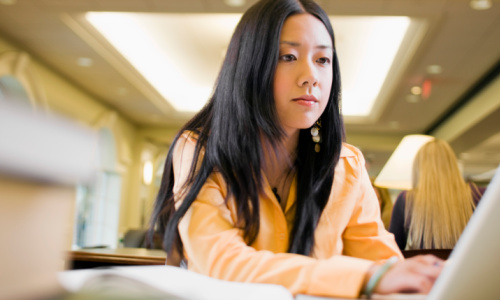 Photo: Thinkstock
By Christopher Geno
SAT test prep is a booming business in the United States. The test is offered seven times throughout the year and students who get low scores are encouraged to study and retake the test as many times as necessary.
If you've exhausted the MOOC route and are still hungry for more free SAT prep, ProProfs.com is a great website with lots of free SAT study material.
Why is SAT test prep so important? A large majority of colleges and universities in the country require either the SAT or its partner the ACT as part of college admissions. And those that don't are typically religious schools, technical schools, or schools with open admissions, according to the National Center for Fair and Open Testing.
Businesses like CollegeBoard, Princeton Review and a boatload of independent study and tutoring companies make a lot of money during test season because the SAT is valued so highly. It's difficult to find free test prep online but if you know where to look, there are some great free resources available for students looking to brush up on SAT subjects.
The MOOC Option
MOOCs (Massive Open Online Courses) are usually university level courses taught in fields that don't apply to the SAT. You won't get any questions on the SAT about computer science, business, or in-depth world history topics, but these are all common subjects taught through MOOCs.
There is one MOOC, however, that is the standard for online high school level lessons and SAT prep: Khan Academy.
Khan Academy has over 3,300 mini lectures on topics that include math, sciences, humanities and over 100 video lectures specifically on SAT math prep. Students who want guided help studying for the SAT can view all of these lessons completely free at any time on the website or sign up for a free account to save their progress. California students can also find guided help on the California High School Exit Examination (CAHSEE) and the California Standards Test.
Where can I find other free online SAT prep options?
If you've exhausted the MOOC route and are still hungry for more free SAT prep, ProProfs.com is a great website with lots of free SAT study material. They have comprehensive study guides on each of the three SAT subjects (Reading, Math and Writing), practice test questions, flash cards and a short cram sheet that has all the "must know" information for the SAT.
Number2.com also provides free test prep resources for SAT students and has good reviews from users. The site requires you to sign up, but it's all free and it has a ton of great materials. In fact, a consumer reports review found that, "testers reported that using the service was straightforward, with tips, quizzes and plentiful hints." They also said there were no problems with getting all the information for free.
People Who Read This Article Also Read:
Colleges with Massive Open Online Courses (MOOCs)
How MOOCs Can Help You Choose a Major
How to Use MOOCs to Get Your Dream Job
What is a Massive Open Online Course (MOOC)?
Advertisement
Visit Our Student Center

Get on track!
And find out everything you need to know about planning for college.
Advertisement