College Tutoring
From chemistry to math to Spanish, find out how you can take advantage of tutoring services at your college.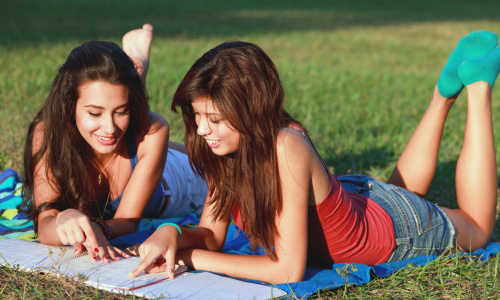 Photo: Thinkstock
Every college offers some sort of academic support, although the terms of the support vary by college.
Students who take advantage of college tutoring services may do so for a variety of reasons. They may have a history of doing poorly in a particular subject and know before starting a class that they will need help. Or they might begin a class and realize they're in over their head.
Real-time online tutoring is available at some colleges, such as Bellevue College, in which the student writes his question in a chat window or talks through a microphone.
Whatever the reason, college tutoring is a great option for students in need of academic assistance.
Common College Tutoring Services
Before determining that you need a tutor, try talking with your professor or advisor to see if they have any suggestions to help improve you grade.
Tutoring might be free, or your college might charge a nominal fee, like at the University of Kansas.
A college, whether it is a two-year community college or a four-year college or university, might have student tutors or professional tutors at the academic support center. Some colleges, such as Endicott College in Massachusetts, have both.
Student tutors are required to undergo a training process that teaches them specific study skills and learning strategies. Some colleges, like the University of Southern California, mandate that all tutors complete the national tutor certification program.
Your college may offer tutoring sessions on a one-to-one basis or in a small group session. One-to-one sessions are more personalized, while group sessions are likened to structured study groups with the tutor serving as an expert on the subject.
Tutoring services might be offered only during the fall and spring semesters and close during the winter break and summer semester.
Private tutoring from a student is always an option. However, be careful, as the tutor might not be properly trained. Private professional tutoring is a safer bet, but check to make sure there aren't any free alternatives first.
Lab Tutoring
Many colleges offer math labs, science labs and English resource centers.
The terms for each lab vary by institution. The math lab at Bellevue College in Washington offers two types of services: drop-in tutoring or a room to work on math homework with tutors available for assistance. Students can also direct their own session by using available textbooks and solution manuals.
Science labs are similar to math labs. Many schools, such as Metropolitan Community College in Nebraska, combine the two. In addition to personal tutoring and group study, a science lab may include reference sheets, microscopes and slides and computer stations with learning software.
English resource centers are used by English as a Second Language (ESL) students who are having trouble keeping up with their courses due to language limitations.
Online Tutoring
Many online and campus-based colleges now offer online tutoring services. Just like regular tutoring services, this can be offered in a variety of ways.
The University of South Florida has the Learning Commons Online, a resource for students that provides:
Database of software tutorials
Study skills workshop
Live assistance, not in real time.
Real-time online tutoring is available at some colleges, such as Bellevue College, in which the student writes his question in a chat window or talks through a microphone. The tutor assists the student by using a white board, verbally or both.

People Who Read This Article Also Read:
College Reading Strategies: Read, Analyze, Remember
College Majors with Papers, College Majors with Tests
What is a Freshman Seminar?
The College Dean's List
Prestigious College Scholarships: The Fulbright, Truman, Marshall, and Rhodes Scholarships
Taking Notes in College
College Language Requirements
What are General Education Requirements?

Advertisement
Visit Our Student Center

Get on track!
And find out everything you need to know about planning for college.
Advertisement