See All
Colleges >
4 Financial Aid Tips for Culinary School
4 Financial Aid Tips for Culinary School
Creative ways to scrounge up money for culinary school.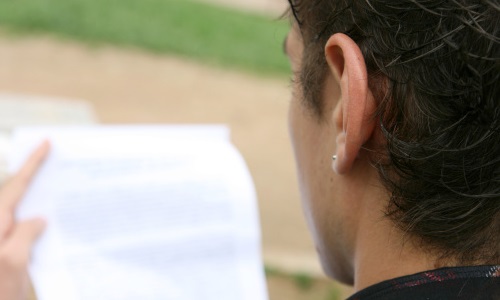 Photo: Thinkstock
Culinary school costs can range from $2,000 to upwards of $45,000, and that's just for tuition. You also have to buy uniforms, cooking supplies, books, application fees, travel expenses, and living expenses.
Some schools require that you live on campus for the duration of your culinary school experience. Figuring out how to cover the tuition and fees can be challenging but there are several places you can look for extra money.
Cooking contests are one fun way to raise money for school
#1: Fill out the FAFSA
On their financial aid pages, most schools will note that all students should complete the FAFSA (Free Application for Federal Student Aid) during the application process. Usually, government aid comes in two forms.
The process for getting federal financial aid can be confusing. To help demystify the process, check out the Department of Education's publication on Funding Your Education.
#2: Start locally
Sometimes scholarship money can be found in your own backyard. Religious organizations and local non-profit organizations (like Rotary Clubs) often offer scholarships to people looking to further their education.
#3: Search general databases
Campus Explorer's Scholarship search tool allows you to search through 1.9 million scholarships. Each scholarship's page gives detailed information about eligibility criteria, application processes, and more. You can even search by application deadline, school, major, state, and amount.
Grants are often available to people looking to further their education. If you have a unique circumstance, such as a disability or low-income status, you may be able to find grants specific to your situation. GrantVine is one of many databases that lists grants available to individuals.
#4: Connect with Associations
Culinary associations and foundations often provide scholarships as well. Women Chefs and Restaurateurs (WCR), the James Beard Foundation, and The Culinary Trust are just a few of the organizations offering scholarships to future culinary students. The Reluctant Gourmet, a popular cooking blog, offers an extensive list of other organizations that offer scholarships and other forms of financial assistance.
Quick Tips
Sources: Allculinaryschools.com
Advertisement
Visit Our Student Center

Get on track!
And find out everything you need to know about planning for college.
Advertisement