See All
Colleges >
College Tuition in 2011: The Country's Least and Most Expensive Colleges
College Tuition in 2011: The Country's Least and Most Expensive Colleges
With the US Department of Education's release of college tuition statistics, we explore college tuition trends among all types of four- and two-year institutions.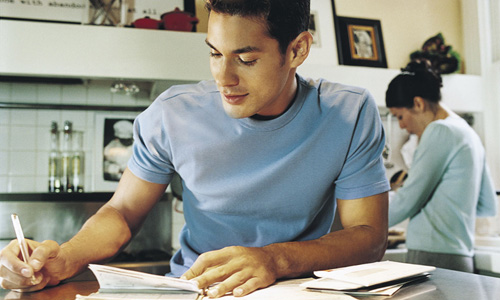 Photo: Thinkstock
A shrinking middle-class and growing economic debts have many wondering: just how will I pay for college? And for good reason. College tuition rates have steadily been on the rise for the past 30 years, and have showed no sign of slowing. Increasingly, higher education seems out of reach for many Americans.
Since 1982, the average cost of getting a college degree has increased by 439 percent, while the typical family's income increased by only 147 percent.
In the past decade alone at public, four-year institutions, tuition and fees for full-time in-state students have risen an average of 4.4 percent per year.
It's a troubling predicament. The US Department of Education recently released college tuition statistics, and there have been huge increases in all kinds of institutions to cover increasing administrative costs, applicant pools and a growing demand for financial aid.
The averages for tuition in 2009-2010:
Four-Year Nonprofit Colleges & Universities: $21,324
Four-Year Public Colleges and Universities: $10,747
Four-Year For-profit Colleges and Universities: Cost Varies
Two-Year Public Colleges & Universities: $2,527
The most expensive colleges in 2009-10:
Four-Year Nonprofit College: Bates College in Maine costs $51,300
Four-Year Public College: Penn State costs $14,416
Four-Year For-profit College: Sanford-Brown Online costs vary
Two-Year Public College: the University of Pittsburgh, Titusville, costs $10,430
In the past decade alone at public, four-year institutions, tuition and fees for full-time in-state students have risen an average of 4.4 percent per year.
Topping the list of four-year, non-profit universities, Wells College, in the Finger Lakes region of upstate New York, had the largest tuition percentage increase, a staggering 67 percent since 2007-08. The Pacific Northwest College of Art is on the lower end of the spectrum with an increase of 20 percent over the same time frame. But a 20 percent hike is still drastic and affirms that across the board, numbers are on the rise.
In the four-year for-profit sector, Brown Mackie College - Fort Wayne, similarly saw an increase of 67 percent since 2007-2008. Tuition costs rose from $8,028 to a staggering $13,488. On the West Coast, at The Art Institute of California, San Francisco, tuition went up 26 percent from $21,500 to $27,100.
The unprecedented costs, rising at more than three times the rate of inflation since 1978, have become a major issue for future generations of Americans hoping to be provided with the tools and skills necessary to compete in a global economy. Jobs go to those with solid higher educations, but as rates go up, college becomes less affordable to those on the lower end of the economic spectrum.
Two-year community college colleges, once seen as the affordable road to higher education for many, are quickly becoming unaffordable for the average American family. The National Center for Public Policy and Higher Education reports that in the past decade, between 1999 and 2009, public two-year institution tuitions have increased 71 percent, while the median family income dove 4.9 percent.
So what does the future hold? Many have been left questioning if there is anything at all to be done about the rising cost of college tuition.
There is a little light in the fog, however, as the Education Department is requiring institutions in each of several categories, the most expensive institutions and those whose costs are rising most rapidly, to report why their costs are so high and what they plan to do about it.
People Who Read This Article Also Read:
You're In! How Are You Going to Pay for College?
10 Things You Need to Know About Paying for College
Top 5 Mistakes Students Make with Financial Aid
Paying for College: The Basics
What's Included in the Cost of Attendance (COA)?
How Parents Can Help with Financial Aid

Advertisement
Visit Our Student Center

Get on track!
And find out everything you need to know about planning for college.
Advertisement