See All
Colleges >
Colleges with Baptist Affiliations
Colleges with Baptist Affiliations
Check out these schools to fufill your religious needs in college.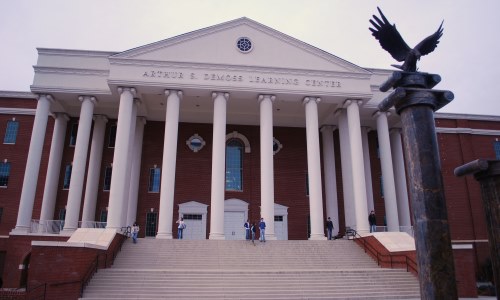 As one of the most common Christian denominations, the Baptist Church has influence over a number of colleges and universities in the U.S. In fact, the International Association of Baptist Colleges and Universities (IABCU) includes 46 colleges and universities in 15 states, plus one theological seminary and two Bible schools. If you need help figuring out which Baptist college is the best match for you, here are some factors you should consider when applying to schools.
With so many options to choose from, you should be able to find the right Baptist school for you.
Group Affiliation
Within the Baptist Church, there are five main bodies or groups:
The Southern Baptist Convention (SBC)

American Baptist Churches in the USA (ABC)

National Baptist Convention (NBC)

National Baptist Convention of America, Inc., (NBCA)

Baptist Bible Fellowship International (BBFI)

Of these, the ABC and SBC are the largest two Baptist groups in the U.S. Within each of the five groups, there are even more specific subsets, mostly based on location.
When looking at Baptist colleges and universities, students should find out whether the school is associated with a particular Baptist group. For example, East Texas Baptist University in Marshall, Texas, is associated with the Baptist General Convention of Texas, which partners with the Southern Baptist Convention. In many cases, a school's particular Baptist affiliation may influence the atmosphere on campus or the types of studies involved at the college.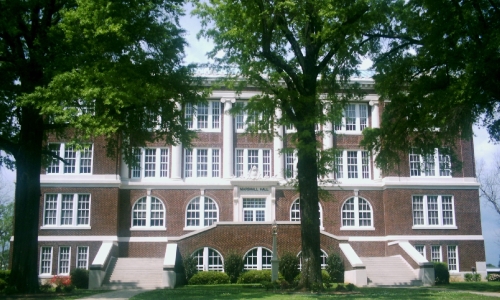 Location
Since a majority of Baptist colleges and universities are associated with the Southern Baptist Convention, it should come as no surprise that most of these schools are located in southern U.S. states. Members of the IABCU are found in the following states:
Alabama

Arkansas

California

Florida

Georgia

Illinois

Kentucky

Louisiana

Mississippi

Missouri

Montana

North Carolina

Oklahoma

South Carolina

Tennessee

Texas

Virginia

If you decide to attend a Baptist college or university, there's a good chance that you will end up living in the southern part of the country. While you might think that limits your possibilities in terms of the type of weather and culture you'll experience, you'll find there is plenty of variety when it comes to these locations. For example, you can still choose between a small-town atmosphere like that of Blue Mountain College in Blue Mountain, Mississippi, and an urban campus like Dallas Baptist University's in Dallas, Texas. Look into the specifics about where these Baptist colleges and universities are located before making your decision.
Cost
Since Baptist universities and colleges are private schools, they generally come with higher tuition costs. For example, Campbell University in Buies Creek, North Carolina, has an annual cost of nearly $23,000, and Georgetown College in Georgetown, Kentucky, charges almost $30,000 per year in tuition. However, not all Baptist colleges are quite so expensive. Bluefield College in Bluefield, Virginia, charges just under $20,000 per year in tuition. Special programs can also offer the opportunity for lower tuition, like the programs focused on educating the Hispanic residents of the Mexico/Texas border at Baptist University of the Americas in San Antonio, Texas, where tuition costs just a little over $4,500 per year.
Despite generally high costs, the private school tuition may be a good thing for some students. Since most schools are located in the South, students from northern U.S. states can rest assured that they won't have to pay more in tuition just because they are coming from farther away to attend a Baptist college or university.
Teachings
Some Baptist schools use the teachings of their Church in more direct ways than others as part of their curriculum. It's important to understand how this will affect your college education, as well as how it influences each school's reputation.
One particularly well-known example in this area is Liberty University. Located in Lynchburg, Virginia, its large student body includes around 12,600 residential students and over 90,000 online students. With a large campus, Division I athletics, modern facilities and over 300 areas of study, Liberty is considered a world-class university by many. It has, however, entered into some controversy concerning its teachings about evolution. Keeping in line with certain Baptist beliefs, Liberty promotes the young Earth creationism theory in science classes, which has drawn some criticism. However, those same teachings draw like-minded students to the school, so for many, this can be a positive attribute of the college. It's up to you to investigate the types of teachings at the school in order to make a decision about whether these classes are in line with your own beliefs and values.
Consider these and other factors like campus life and academic offerings when you look at Baptist colleges and universities. With so many to choose from, you should be able to find a Baptist school that's a great match for you.
People Who Read This Article Also Read:
Colleges With Christian Affiliations
Colleges With Catholic Affiliations
Student Religion: Religious Groups on Campus
Religious Scholarships
Advertisement
Visit Our Student Center

Get on track!
And find out everything you need to know about planning for college.
Advertisement