See All
Colleges >
How Parents Can Help with Financial Aid
How Parents Can Help with Financial Aid
Parents play a big role in helping you secure money for college.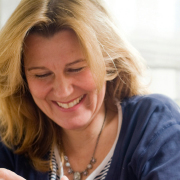 Just like you probably asked for your parents' advice on where to apply to college, parents can provide valuable insights, and assistance, in figuring out how to pay for college.
Coming up with college money to pay the bills isn't the only role parents can play in the financial aid process. Smart students will ask their parents for help in navigating the process and helping to secure college loans.
Once you receive your college award letters, you'll want to ask your parents for advice on which loans to accept.
A Parent's Role in Preparing for College Applications
If you're not an organized person, ask your parents to help you stay on track with your deadlines for college admissions. This could mean enlisting their help in setting up a calendar that notes when to submit applications for the colleges and universities you're applying to, as well as due dates for college scholarships and college aid forms like the Free Application for Federal Student Aid (FAFSA), which is necessary for getting federal aid like college grants.
Not sure what kind of college aid is out there? In addition to your guidance counselor, your parents can be a valuable resource for helping you understand the differences between federal aid and institutional aid, college grants and college loans, need-based aid and merit-based aid. Comparing student loans is an essential part of the financial aid process as college loans can stay with you for several years after college and make a huge dent on your finances.
Another practical way parents can help is submitting their taxes early the year you're applying to college. Because you'll need to submit tax information on financial aid forms like your FAFSA, having that tax information will help you fill out the required forms, which will help you submit the forms earlier. Because some college aid is given on a first-come, first serve basis, getting your forms in early helps you secure as much aid as possible for your college education.
A Parent's Role in Acquiring Financial Aid
College scholarships can come from a number of places. Ask your parents if they'll find out from their employers and any organizations they belong to if they give out a scholarship for families with students who are pursuing their college degree.
Depending on the amount of financial aid schools award you, it may also be necessary to ask your parents to help you with a loan for additional money for college. They can either take out a loan on your behalf, like the Federal Parent PLUS Loan, or cosign a loan for you, since students without a credit history are unlikely to be able to be able to get college money on their own. Keep in mind that many parent loans and private loans come with higher interest rates than federal loans, so you should pursue all of your financial aid options before you choose this option.
Parents Role in Financial Aid Tips & Tactics
Once you receive your college award letters, you'll want to ask your parents for advice on which loans to accept. Keep in mind that you don't have to accept all the aid you're offered.
Because you'll have to pay back student loans with interest, it's important that you create a realistic budget for yourself while at college so you're on the right track when you graduate. Ask your parents for help budgeting and saving your money.
To get the best loan rates, your cosigner needs a good credit history and credit score. If your parents aren't the best candidates, ask if an older sibling, grandparent or other relative would be willing to cosign a loan for you.
People Who Read This Article Also Read:
You're In! How Are You Going to Pay for College?
10 Things You Need to Know About Paying for College
Top 5 Mistakes Students Make with Financial Aid
Paying for College: The Basics
What's Included in the Cost of Attendance (COA)?
Figure Out What College Will Really Cost You

Advertisement
Visit Our Student Center

Get on track!
And find out everything you need to know about planning for college.
Advertisement