See All
Colleges >
How to Decide if You Should Change Your Major
How to Decide if You Should Change Your Major
Find out what to consider when you're thinking about choosing a new major.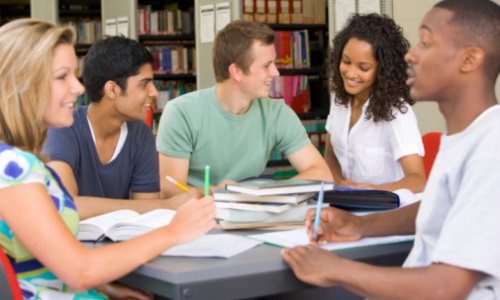 Photo: Thinkstock
Are you wondering if a different major might be a better fit for you? Before you visit your academic advisor and make it official, be sure you've considered all the ways in which a new major could affect your college experience. This guide will walk you through the decision of whether to change majors and the many factors you need to consider.
Timing is key when you're thinking about changing your major.
Signs That You May Need a New Major
Not sure if you should change your major? Here are a few telltale signs that a change in major is probably the right choice for you:
You chose your major for the wrong reasons. Did you choose your original major based on outside influence, like pressure from your parents or the prestige it offers? Make sure you choose your major according to what you want, not what others want for you.
You're struggling with your classes. If you are doing everything right – preparing for tests, completing all assignments and asking for help from a tutor or a professor – and you're still not doing well in your classes, then it's time to consider whether that particular area just isn't your strength.
You're not interested in your classes. All students find at least a few courses in their major a bit boring. But if you can't find any classes that excite or interest you, then it's possible you've chosen the wrong major.
You're not looking forward to your future career options. Do all of the potential career paths connected to your major sound boring? Your major should lead you to a career that you're excited about.
You daydream about a different path. Do you spend time thinking about how great it would be to have different classes for a different major? Are you constantly thinking about possibly changing to another major? These persistent thoughts are there for a reason.
When to Change
Timing is key when you're thinking about changing your major. Will switching majors cause you to stay in school longer? As an underclassman, you can probably change your major with no more than an extra semester tacked onto your undergraduate education, if that. For upperclassmen, it's a bit trickier. If you are within your first 60 credits in college, you'll likely find it easier to switch to a new major. At schools where you're required to take a large number of general education credits, you may have even more time to make the switch without extending your timeline by too much.
If you're already well into the required courses for your major, it may be worth it to stick it out and get the degree. Once you're more than halfway to completing a major, you really need to consider whether it's worth it to "lose" the work you put into those courses by not getting the credits. At this point, you may want to consider adding a second major rather than giving up on your original major altogether.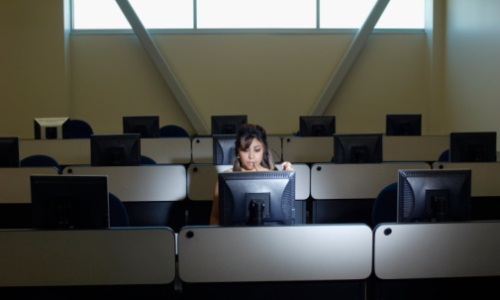 Photo: Thinkstock
Transferring Credits
Students who are already well into their major course load may still be able to change their major if they choose a very similar area of study. For example, switching from a communications major to a journalism major may be easier since some of the required classes are likely to overlap. Speak to an academic advisor at your college to find out more about which other majors may be a smart choice based on the courses you've already completed.
In addition to thinking about how many more courses you'll need to take, you'll also want to consider the added cost. Extra credits cost extra money to complete. Depending on your situation, you may need to work more, take out additional loans or tap into your parents' savings. Do the math to find out just how much more you'll be paying as a result of a change in major before you actually make the switch.
Picking a New Major
Even if you're sure you don't like your current major, you may be having trouble deciding which one is a better choice for you. Look at these examples of popular college majors to see what some smart alternatives might be:
English: Those who love writing may prefer creative writing or journalism. If reading is what drew you to the English major, you might like history or philosophy, both of which include lots of interesting reading requirements.
Business: If you love the numbers of business, try accounting. If you're a great people person, maybe you'd prefer communications or marketing.
Psychology: If you love studying how the brain works, check out biology. If you're more interested in "nurture" than "nature," you might enjoy social work.
Plenty of college students change their majors at least once. However, it's still important to balance your emotions and practical considerations when making this important decision. Be sure to put lots of thought and research into your choice before making the change official with an academic advisor.
People Who Read This Article Also Read:
How to Narrow Down Your Major Options
Is a Double Major Right for You?
5 Smart Double-Major Combos
Liberal Arts vs. Career Majors: What's Right for You?

Advertisement
Visit Our Student Center

Get on track!
And find out everything you need to know about planning for college.
Advertisement