Job Search Basics
Explore the basics of how to find a job, from job search engines, to social media, to professional networking.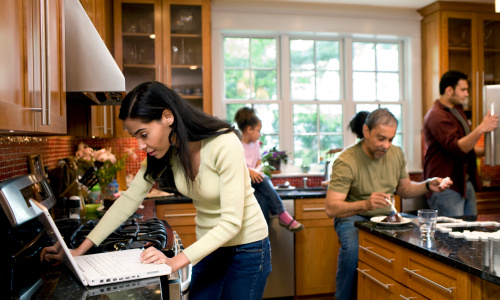 Photo: Thinkstock
By Christopher Geno
The job search process can be a tricky one to navigate. Whether you're looking for your first job or trying to switch careers, a job search can take a while to complete.
In-person networking is valuable to your job search.
Don't feel intimidated, though. Instead, read up on some of these tips on job search basics and how to get a job.
Use job search engines to help you find a job
Job search engines have become one of the quickest, easiest ways to find a job. These websites search real job listings that hiring companies post. You can usually search for jobs by field, company or location, and many job search engines allow you to post your resume so that hiring companies can search directly for you.
Often, these websites will also have useful services to make you more competitive in the job search like resume writing help and career assessment tests.
The best job search engines include:
Take advantage of social media to help you get a job
Since most people use some form of social media like Facebook or Twitter, it's only natural that savvy individuals have started using these websites to find jobs. Connecting with and following companies is a good way to stay in the know about hiring. Some services even send job listings straight to your own Twitter.
Remember to use your online presence wisely. While social media can help you find a job, there are lots of things you want to avoid when using social media for your job search. Remember that employers will often check your social media profiles, so don't put up too many embarrassing photos!
Start networking
LinkedIn is another must-use social media site for job hunters. You can use it to connect with your friends, classmates and colleagues in a professional setting. Every profile has a resume and other information important for businesses. See if you know someone who works for a company you like. Potential employers value referrals when hiring employees. Your contact may help you get a job.
In-person networking is also valuable to your job search. Contact your college's career services department and find out if there are fellow alumni working in your prospective job field who might be able to give you great advice. Don't forget to reach out to your family and friends as well; you'll be surprised how important your job search network becomes in your job search.
Search for career fairs in your area
If you're in college, now is the perfect opportunity to attend career fairs that your school provides. Even if you're no longer in school, local governments often hold job fairs to help out citizens looking to get into the workforce.
Career fairs are full of businesses, employers, and recruiters who are looking to find new employees. You might walk away with an interview or contact information. At the very least, you'll meet employers and learn what they are looking for. Keep an eye out for workshops on job seeking, resume writing, interview skills or anything else that can help you with the job search process.
People Who Read This Article Also Read:
Best Jobs for Recent College Grads
Highest Paying Entry-Level Jobs for Recent College Graduates
Jobs and Internships: What's On Your Resume?
Summer Jobs Build Credentials and Your Network
Advertisement
Visit Our Student Center

Get on track!
And find out everything you need to know about planning for college.
Advertisement