See All
Colleges >
Summer Reading List: Best Books About College
Summer Reading List: Best Books About College
Get a closer glimpse at college life in these novels that take place on campus.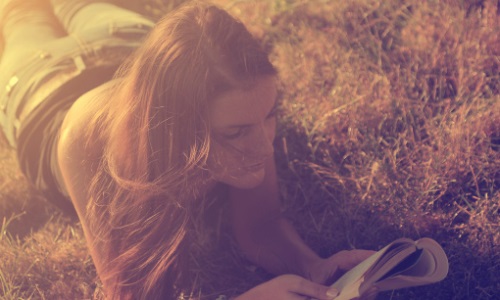 Photo: Thinkstock
The college experience is different for everyone, and perhaps there's no better testament to that than the college novel. There have been too many books that take place on campus to count, but a few truly stand out for their unique takes on college life. If you want to read about a fictional campus experience that's both captivating and enlightening, check out these books about college.
Reading books about college can be a great way to identify with characters and become truly engrossed in the stories themselves
"I Am Charlotte Simmons" by Tom Wolfe
This novel follows Charlotte Simmons, an incoming freshman at fictional Dupont University. Charlotte comes from a rural town in North Carolina, leading her to be somewhat sheltered upon her arrival at Dupont. However, she soon meets plenty of privileged students at her elite school, including athletes and intellectuals. Wolfe's novel focuses on how Charlotte is tempted to compromise her values in the sea of scandal and controversy at her school. With detailed descriptions and spot-on dialogue, this novel is a product of extensive research conducted by Wolfe at college campuses in the U.S. If you want to see what college in the 21st century is really like, be sure to pick up this book.
"The Secret History" by Donna Tartt
This novel is the first from Pulitzer Prize winner Donna Tartt. Following five students at the elite Hampden College, "The Secret History" gives readers a look inside the intensity of college cliques. The members of the particular clique featured in the story are inspired by the Greek classics and consider themselves to be quite the intellectuals. However, they also have a craving for bacchanalian parties and end up accidentally committing a murder. This psychological thriller at a small, liberal arts college is captivating not only for the murder plot but also for the way it depicts interactions between students and the relationship between the college and the surrounding community.
"I'll Take You There" by Joyce Carol Oates
Though published in 2003, "I'll Take You There" takes place at an upstate New York university in the early 1960s. The narrator joins a sorority, but her intellectual nature and poverty-stricken upbringing make her feel like an outsider. The fact that she falls for a black student makes her experience even more difficult since it also places her as an outsider of the times. Touching on topics like Greek life, dating, family and financial aid, this novel will certainly ring true for many modern-day college students despite the 1960s setting.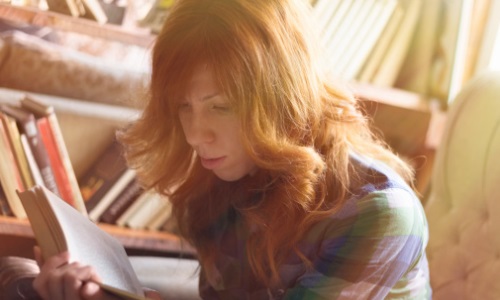 Photo: Thinkstock
"Joe College" by Tom Perrotta
Written by Tom Perrotta, author of another popular school-based novel ("Election"), "Joe College" takes place over a college student's spring break. This rite of passage isn't so enjoyable for Yale student Danny, the novel's main character. He spends the time in his father's lunch truck pouring coffee and serving food to office workers. During that time, however, he has time to connect with his father while also pondering his love life, his academic struggles and dorm life. This novel will have any college student laughing at the accurate portrayal of the life of an undergrad.
"The Campus Trilogy" by David Lodge
David Lodge has written three popular novels that take place on college campuses: "Changing Places," "Small World" and "Nice Work." This trilogy is one of the very best resources for those who want to read about college life from the perspective of the professors. Each novel follows professors who are fully entrenched in the world of academia. It also is an interesting read that often compares British and American academic institutions. Often funny and sarcastic, these novels are fascinating for college students who wonder what the life of a professor must be like outside the classroom.
"Moo" by Jane Smiley
Taking place at a Midwestern agricultural university affectionately called Moo U, "Moo" takes a comedic look at the lives of several protagonists. From students to professors to deans, this book changes perspective to follow each character's storyline, all of which are related to the university. Whether it's as normal as a trip home over a holiday break or as bizarre as a local farmer who is paranoid about the CIA following him, these stories are funny and fascinating. If you like sprawling novels with a unique style of storytelling, then check out this book about life at a very specific type of college.
Reading books about college can be a great way to identify with characters and become truly engrossed in the stories themselves. For students who are not yet in college, it can also provide a much-needed peek into what college life might be like for them. While most college stories involve fantastic or extreme events, the books listed here also reveal the little details and experiences that just about any college student can relate to.
People Who Read This Article Also Read:
Preparing for Day-to-Day Life in College
How to Have a Last Hurrah With Friends Before College
What is a College Summer Reading Program?
College Reading Strategies: Read, Analyze, Remember
Advertisement
Visit Our Student Center

Get on track!
And find out everything you need to know about planning for college.
Advertisement