See All
Colleges >
Is Online Education Right for My Child?
Is Online Education Right for My Child?
For parents looking for college options for their children, online education has a lot to offer.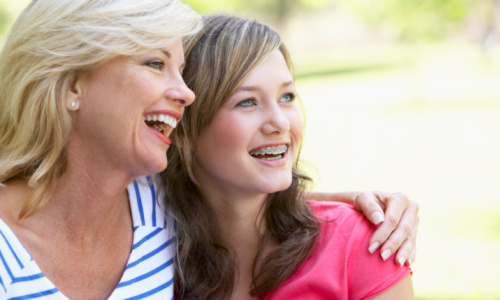 Photo: Thinkstock
With the many college options available to graduating high school students, is it a surprise that online education is sometimes left in the dust?
With online education being a relatively new option and many high school students considering it for the first time, there are a lot of misconceptions that end up being passed on as fact.
Most online classes are designed to fit the schedule of a student who is employed or has other responsibilities
For example, some think that online classes aren't as comprehensive or readily available as on-campus classes. Some people believe that the education students receive online won't be as good as one in a regular four-year college. Neither of these are necessarily the case.
What Can You Expect From Online College Classes?
Online education is not the same as on-campus education. Still, there are a few similarities.
An online student can earn many of the same degrees as any other college student. Some common fields that suit the online education format include accounting, advertising, animation, business, communication, computer science, criminal justice, culinary arts, English, health sciences, marketing, nursing, psychology and many more.
Students in these fields conclude their online educational experiences with certificates, associate's degrees, bachelor's degrees or master's degrees - just like students at on-campus schools.
Perhaps one of the biggest advantages of online education is that students don't need to be seeking a degree in order to take online classes. These classes can also be used to fill in any gaps in education; prepare for a transfer or other admissions requirements; keep the mind fresh while taking a break from full-time schooling (a gap year, for example); or learn a new skill.
Most online classes are designed to fit the schedule of a student who employed or has other responsibilities. That means that online students can finish their assignments on their own time and rarely have a specific class attendance requirement (such as viewing a lecture online at a specific time). This makes online education the perfect option for students who learn at a different pace.
Online Courses: Are They High Quality?
The biggest misconception about online classes is that they are not up to the same standard as on-campus classes. Many top-tier colleges and universities in the United States are now offering online courses, including Cornell, Yale, Harvard, University of Pennsylvania and Dartmouth. The courses attract many of the schools' best faculty members, teaching subjects for which they are masters in the field.
For a quick sample of some of the great courses available online, visit Academic Earth.You'll find free courses on a variety of topics from psychology to physics taught by professors from some of the most-renowned schools in the country including UCLA, Stanford, Yale, University of Michigan and others. (You can't get credit for these classes, but it will give you an idea of the caliber of education that is now being offered online.)
As another example, Yale offers free online courses in subjects from astronomy to chemistry to music. They are non-degree courses by some of the universities most notable professors.
Costs and Value
Make no mistake, though. Online classes that will help you earn a degree are not free. Classes range from $800 per class to $10,500 per year. Many universities offer online options to enrolled students. These options are usually covered by normal tuition fees.
Private colleges and other institutions offering online education vary greatly in price. You maybe be able to earn a certificate for a few thousand dollars, whereas a full degree program might cost in the tens of thousands of dollars.
It always pays to do your research when it comes to colleges – and online colleges are no different.
As for perception, online degrees are increasingly accepted on a par with campus-based degrees in the professional world. Many careers are filled with people who earned their degrees in an unconventional way. Who's to say it isn't the right thing for your child too?


People Who Read This Article Also Read:
Can My Child Visit Colleges Alone?
College Drinking
College Student Housing: A Parent's Guide
Campus Safety
A Parent's Guide to Helping Your Child Choose a College
College and Careers: A Guide for Parents
Alternatives to a Four-Year College
The College Visit: A Parent's Guide

Advertisement
Visit Our Student Center

Get on track!
And find out everything you need to know about planning for college.
Advertisement