See All
Colleges >
Famous Professors: From Celebs to Diplomats
Famous Professors: From Celebs to Diplomats
Learn about some of the most famous teachers on college campuses.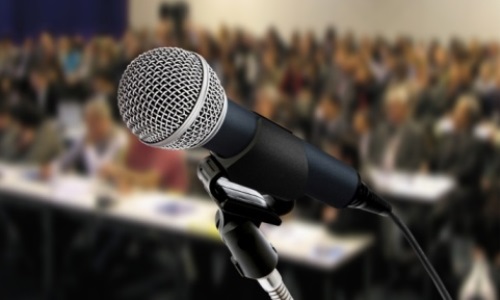 Photo: Thinkstock
Taking college classes can allow students the opportunity to learn from the top professionals in the field.
Some students may also have the benefit of being taught by famous people.
How about taking a class from Oprah? Or Alec Baldwin? Madeline Albright? Al Gore? They've all been in a college classroom teaching students.
Read more about how these celebs and notable personalities brought their talents to college campuses.
You don't always need a PhD to teach on the college level. Some celebrities have what it takes to teach.
Celebrity Professors
You don't always need a PhD to teach on the college level. Some celebrities have what it takes to teach.
Take, for example, Oprah Winfrey, who in 1999 taught a class at Northwestern's Kellogg Graduate School of Management with her longtime beau and marketing consultant, Stedman Graham. The class? A second-year Master's of Business Administration (MBA) course on the Dynamics of Leadership.
Then there's John Cleese, founding member of Monty Python, who found his way into teaching at Cornell for more than 10 years. He was a professor-at-large starting in 1998, teaching lessons in comedy. Then in 2006, he was brought on as the Provost's Visiting Professor, and enjoyed the gig so much that he was known to deliver a Sunday morning sermon to students eating in the dining halls.
Spike Lee, the director of Do the Right Thing and Malcolm X taught the history of black cinema at Harvard in 1992.
Actor Alec Baldwin taught a theater class at Southampton University in 2002.
Famous Teachers
Allen Ginsburg, renowned beat poet and author of "Howl," taught poetry in the Master's of Fine Arts (MFA) program at Brooklyn College of the City University of New York in 1986.
Salman Rushdie, who survived a fatwa after penning the novel The Satanic Verses, started a term as the Distinguished Writer in Residence at Emory University in 2007. The stint lasts for five years and means that some students get to be in the classroom with the Booker Prize winner.
John Nash, the protagonist of the film A Beautiful Mind, was a math professor at Princeton. He won a Nobel Prize in economic sciences in 1994 and is widely known for his battle with schizophrenia because of that film.
Well-known philosophy professor Cornel West is known for his work with the civil-rights movement, but also had roles in The Matrix Reloaded and The Matrix Revolutions. He teaches African-American studies and religion at Princeton.
Another pre-eminent authority on African-American studies, Henry Louis Gates Jr., was the first black to be awarded the Andrew W. Mellon Foundation Fellowship, and was invited to the White House by President Obama to have a beer and discuss race relations. He's a professor at Harvard University, and also is the director of the W. E. B. Du Bois Institute for African and African American Research.
Temple Grandin, best known for her struggle with autism and her work with animal welfare, is a professor of animal science at Colorado State University.
And if you're a film student at the University of Southern California, you may be lucky enough to take a film symposium class from famous movie critic Leonard Maltin.
Before Madeleine Albright served as the first female Secretary of State, she joined the faculty of Georgetown University in 1982, where she taught courses on international affairs and was the director of the female students enrolled in the Foreign Service program.
Another political figure, former vice president-turned-environmentalist Al Gore, taught a course on First Amendment studies at Middle Tennessee State University in 2001.
Since 1991 Maya Angelou, author of I Know Why the Caged Bird Sings, has taught American studies at Wake Forest University.
Related Choosing the Right College for You Articles
Easiest College Classes
Hardest College Classes
Easiest College Majors
The Least Popular College Majors
The Most Popular College Majors
How to Choose a College Major
Headed Back to College? You May Find You Excel in Different Majors
Weird College Majors and Courses
Go Green with Your Major or Minor
Private vs. Public College: Which is Best For Me?
How Does A College Get Its Reputation?
How to Start Your College Search

Advertisement
Visit Our Student Center

Get on track!
And find out everything you need to know about planning for college.
Advertisement