See All
Colleges >
Lost Your Job? Career Training Can Help You Find Employment
Lost Your Job? Career Training Can Help You Find Employment
How career training can put you on a better career path.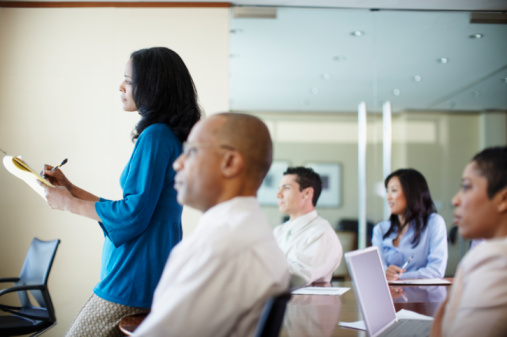 Photo: ThinkStock
By Jeff Bellinghausen
With employment opportunities dwindling and many people out of work in this economy, going back to college for an associate's degree, certificate program or other career training can put you on your way to financial stability.
Part of President Obama's plan to help the U.S. through the recession is to focus money and attention on helping people get more education. Going back to college for higher education allows adults to improve or expand their skills in their current career field or branch out into a new area, if opportunities are scarce, your industry is dying out or you're seeking a new career path.
The benefit of not having to commute to a physical campus could mean financial savings, since you don't have to travel, relocate or pay fees for room and board or parking.
For students who want to go back to college, there are a number of options available. Here are three of the most popular college options for people seeking career training:
Career Colleges
These colleges, also known as vocational schools or trade schools, allow students to learn necessary skills for specific careers as well as technical skills and academics. Students at career colleges generally earn a certificate or an associates degree and can complete these programs in two years or less of full-time study.
In addition to specialized career education, key benefits of attending a career college are saving money, since the programs are shorter and less expensive than those at traditional four-year colleges and universities, and attending school locally as career colleges are available in many communities as well as online.
Enrollment tip: Ask if the career colleges you're interested in offer job placement opportunities and find out employment rates of graduates in the field you'd like to pursue.
Two-Year Community Colleges
At a community college, sometimes known as a junior college, you can earn an associate's degree that you can either use to help you in your career, or you can transfer those college credits to a four-year college or university in pursuit of your bachelor's degree. Not sure which is right for you? You can complete your associate's degree in your desired field now and then choose if you'd like to go on to your bachelor's degree.
Like career colleges, attending a community college allows you to spend less than you would at a four-year college or university and provides you with a number of convenient college locations. These schools also offer increased flexibility in scheduling your courses; since many community colleges are geared toward working adults, courses are offered on evenings and weekends to accommodate their schedules.
Enrollment tip: If you think you'd like to transfer your credits to a four-year college or university, be sure you take courses at your community college that will transfer; not all courses are eligible for transfer, so talk to the admissions department at your community college as well as at the four-year colleges you're attending to find out any restrictions they may have.
Online Schools
In these distance learning programs, students can complete most, if not all, of their coursework online. Online schools offer a range of degrees, from certificate programs and associate's degrees to bachelors degrees and master's degrees.
Online schools can either be the online branch of a college or university that has a physical campus, or it can exist solely online. Online schools allow students to study from home or any other place where they have a working computer with Internet access. The benefit of not having to commute to a physical campus could mean financial savings, since you don't have to travel, relocate or pay fees for room and board or parking.
Enrollment tip: Students who prefer independent study will thrive in an online school program, as you will primarily communicate with students and faculty online rather than in person. Also, certain programs require some hands-on training or in-classroom work as part of the degree program. If yours does, find out if you will need to travel as part of your degree program.
People Who Read This Article Also Read:
Are You Considering an Encore Career?
Switching Careers: From Factory Worker to Nursing
Career Change Options for Auto Workers
Making a Big Career Change: Chemist To Teacher

Advertisement
Visit Our Student Center

Get on track!
And find out everything you need to know about planning for college.
Advertisement