See All
Colleges >
Why Should You Attend Graduate School?
Why Should You Attend Graduate School?
Find out the advantages of attending graduate school.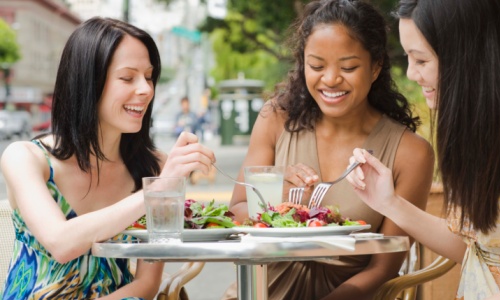 Photo: Thinkstock
If you're considering attending graduate school, but aren't sure if it's the right career move for you, read on to find out more information on the advantages of graduate school. Graduate students come from a variety of backgrounds, and more people are applying to graduate schools now than ever before. There is no set recipe for the perfect graduate program applicant, however there are certain qualities and goals that all share.
The two main graduate degrees are masters degrees and doctoral degrees, or PhDs, and three different pathways a student may choose are:
Two-year masters program
A PhD program
A combined masters program and PhD program
Some people are confused by the difference between a masters degree and PhD. Briefly, a masters degree provides specialized knowledge in a subject, while a PhD is usually focused in research and developing new knowledge within your field.
The debate of whether graduate school is a good investment becomes more common as earning a masters degree or PhD rises in popularity. Although there are a few drawbacks to earning a graduate degree, such as finding the finances to fund your education and having a much busier schedule, many people find attending graduate school is the perfect move for their career. Students may decide to attend graduate school at a variety of points in their career. You want to make sure you attend graduate school at the best time for you.
Graduate students must have a clear idea of what career they want to pursue. All of your courses will be focused specifically on your field of interest, so you have to be sure that it is something you are passionate about and can research and study for the next two to six years. To make sure you are ready for this next phase in your education, make sure you know what is expected of you before you apply to graduate school. Typically, a person who chooses to attend graduate school has one of the following goals in mind:
To learn more about a subject they are passionate about.
To acquire the knowledge to start their own company.
To perform research which will kick-start their career.
To advance their career to a job with more responsibilities and a higher salary.
To start an encore career instead of retiring.
Advantages of Attending Graduate School
Just like you had to adjust to the transition from high school to your undergraduate college, you should also prepare yourself for the transition from undergraduate college to graduate school. Many students find that they enjoy the independent and research driven structure that graduate school follows. Relationships with faculty and advisors are developed more in depth as you will be working closely with them on your research and thesis. This allows you short- and long-term benefits of having a connection who is already inside the industry.
The most obvious advantage of attending graduate school, if you choose the right program, is that you will be immersed in a field that you are passionate for. Unlike your undergraduate courses, all of your graduate courses will be specific to your concentration. No more general education or electives to take up precious credits. Graduate school gives students the chance to develop the general knowledge and skills that they learned in their undergrad.
Tips for Prospective Graduate Students
Are you burned out on school? If you really have your heart set on earning a graduate degree, remember that you will have the whole summer to recuperate from earning your undergraduate degree. The longer you wait, the more difficult the decision will be to return to school.
Although you may not have the funding to finance your graduate tuition by yourself, there are many loans, grants and scholarships available to help lower the cost of tuition, or cover it completely. Graduate students also have more work study opportunities available, as some become teacher's assistants or sign up for fellowships or assistantships.
While some people may have found it easy to take a full-time course load in their undergraduate studies, graduates usually find it more challenging. This is why many graduate students go to school part-time, which allows them to have a part-time job or land an internship in their field.


People Who Read This Article Also Read:
Things to Know Before You Apply To Graduate School
Is Graduate School a Good Investment?
What Types of Graduate Studies are Available?
How to Choose the Best Graduate Program
Ten Things to Consider When Choosing a Graduate School
What to Expect From Graduate School

Advertisement
Visit Our Student Center

Get on track!
And find out everything you need to know about planning for college.
Advertisement