See All
Colleges >
Building a Strong High School 4-Year Plan
Building a Strong High School 4-Year Plan
Take calculated steps to prepare for college during high school.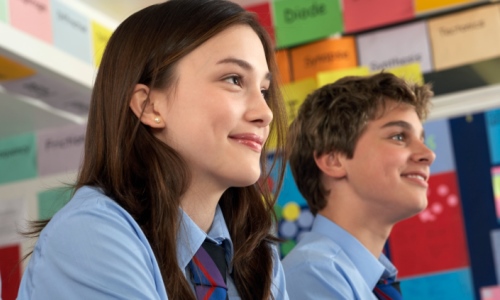 Photo: Thinkstock
College is a huge investment of your time and money, which is why preparing for college during high school is so important. Successfully preparing for college requires making solid, well-informed choices that prepare you to attend a university.
Planning for college during high school includes getting good grades, being as well rounded as possible and consulting with school counselors and teachers to ensure that you are on the right track.
Take more courses related to your intended major, and do more activities that will appeal to colleges, such as taking AP classes, participating in extracurricular activities and doing community service.
First Step in Planning for College: Build and Maintain a High Grade Point Average (GPA)
Colleges and universities consider your GPA when determining your admissions status as it is an indicator of how well you are likely to perform at the college level. You can increase your chances of having a high GPA by:
Studying hard. Ask for tutoring if your grades are slipping.
Improving your attendance. Try to avoid missing any tests, work or projects, especially those that count toward your GPA. If you miss tests due to illness or unforeseen circumstances, schedule makeup test time with the instructor right away.
Taking Advanced Placement (AP) courses. Many AP classes are weighted, meaning that they count significantly toward improving your GPA and can even push it above the coveted 4.0. Plus, they give you the opportunity to earn college credit while you're still in high school.
Check with your high school to see if the International Baccalaureate-IB program is offered. Like AP courses, most IB courses are weighted and can earn you college credit before your enroll.
Make Sure Your High School Classes Prepare You for Your Desired Major
Meeting high school graduation requirements doesn't necessarily mean you're prepared for your desired college major. Some things to consider when choosing high school classes:
A four-year college will probably want to see three or four credits in all of the core courses (English, math, social studies and science).
Certain courses may be required for your particular major: (such as, physics and calculus for engineering programs). Ask your guidance counselor, and go to the websites of the colleges you're considering to find out if there are any high school course requirements for the majors and programs you're most interested in. You can also request information from the school using Campus Explorer's School Request Information Form.
Ideas into Action: Implementing your High School Plan for College Admissions
After you've begun the process of preparing for college, begin instituting your plan into your daily habits. Here's how:
Develop good study habits. Be honest with yourself. If 10 hours a week of studying can get you Bs, bump it up to 15. Not only does this prepare you for college studying, but it will also increase your GPA.
Meet with your school counselor or college admissions representative to ensure you're on the right track. You should do this when setting up your course schedule before every semester and whenever you have any questions about how your path towards a good college is progressing.
Keep moving toward your goal. Take more courses related to your intended major, and do more activities that will appeal to colleges, such as taking AP classes, participating in extracurricular activities and doing community service. Remember it's not all about grades. An impressive array of activities can give a boost to a transcript that is not elite from an academic perspective.
Tips and Tactics: More Ways to Prepare for College in High School
Develop a network of support with other students who are college-bound. Share information, tips and advice while you all implement your four-year college plans.
Have a unique skill or a cause you're passionate about? Start your own after-school club, or organize a community service project. Pursuing your talents and taking initiative to support a meaningful cause will help your college application stand out.
Write down your goals and refer to them often. This will help you remember them, while sparking new ideas for making them happen.
People Who Read This Article Also Read:
Get a Jump Start: Prepare for College Before High School
College Planning: When Should I Start?
High School Freshman Timeline and Checklist
Preparing for College: Your Freshman Year Schedule

Related Timeline Articles
Advertisement
Visit Our Student Center

Get on track!
And find out everything you need to know about planning for college.
Advertisement