See All
Colleges >
Wages by Metropolitan Area
Wages by Metropolitan Area
Check out the metropolitan areas with the highest paying salaries for the most in demand occupations.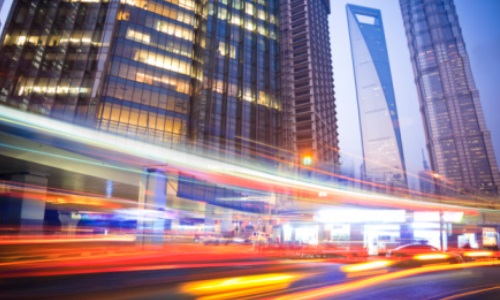 Photo: Thinkstock
Are you looking for a career that will earn you enough money to support your family? Your current location may be negatively impacting your earning potential because wages for the same occupation vary depending on location.
As of 2000, wages were over 30 percent higher in metropolitan areas of over 1.5 million people than in rural areas. Take Atlanta, for example, which pays their employees an average of $10,000 less than the national average across the professional board. However, the living wage in Atlanta is also lower than other metropolitan areas of its size. This statistic rings true for other similarly sized Southern and Mid-western cities.
Cities with a more educated population tend to have higher paying careers.
A few reasons for wage gap are:
Living wage, the amount of money needed for adequate food and shelter, varies with each city. Chances are housing prices and cost of food is higher in the larger metropolitan areas, causing employees to need higher salaries in order to survive.
Cities with a more educated population tend to have higher paying careers.
Employers generally pay a higher salary in the larger metropolitan areas because studies show that employees are known to be more productive and put in longer hours.
Business Management Jobs
The business and service sectors are booming even quicker than the healthcare field. While the median salary isn't quite as high as some of the top paying careers in healthcare and medical services, it is enough to cover your living wage. The areas that have seen the most growth in business are Washington D.C.; Northern Virginia; Austin, Texas; Houston, Texas; Kansas; Tennessee; Illinois; and New York.
General and operations managers who coordinate and direct the operations of private or public companies are among the top paid careers in America, especially in the large metropolitan areas. The median wage income for general managers in the U.S. is $91,600. General managers in New York are among the highest paid in the country, earning a median salary of $140,300 per year, while Atlanta is one of the lowest at $81,900.
The median salary for administrative service managers in the U.S. is $73,500. Administrative services managers are paid the highest in Miami and New York, with a median wage of $98,400 and $98,100 respectively. Albuquerque is significantly lower at $61,500.
Top 5 Management Colleges
Western International University, Phoenix
See All Business Management Colleges
Criminal Justice Jobs
Generally, the cities with high crime rates have the highest paid criminal justice and law enforcement employees. The median salary for police and sheriff's patrol officers in the United States is $51,000.
Los Angeles pays their police force $77,700 per year. Chicago is next at $72,600 and Philadelphia and Washington D.C. are nearly the same at $61,400 and $61,100 respectively. Police and sheriff's patrol officers are paid the lowest in Atlanta at $41,100.
The median salary in the United States for detectives and criminal investigators is $60,900. The highest paid detectives and criminal investigators are in the Washington D.C. metropolitan area at $88,000. Following in second is Chicago at $77,100, then Boston at $70,000. The lowest paid detective and criminal investigators are also in Atlanta, $10,000 below the national median at $50,100.
Regardless of the metropolitan area, corrections officers get paid less than other careers within criminal justice and law enforcement. However, pay is significantly higher for corrections officers in areas where the prison population is high.
New Brunswick, N.J. has some of the highest paid corrections officers with a median of $68,700. Boston and Washington D.C. are next with $50,500 and $55,000 respectively. Although Albuquerque's prison population has gone through significant growth over the past several years, they have the lowest paid corrections officers with a median of $27,600 per year.
Top 5 Criminal Justice Colleges
See All Criminal Justice Colleges
Nursing Jobs
Nursing careers are in demand throughout the U.S. The highest paid nurses can be found in the areas that have the largest hospitals with the most funding. Those hospitals can be found in the major metropolitan areas such as Boston, Los Angeles, Washington D.C., San Francisco and New York. The average median salary for nurses in the U.S. is $39,000.
Registered nurses in San Francisco are paid the highest, with the median of $97,700. Boston, a city that boasts over five nationally renowned hospitals, is second at $50,000 and $83,700 respectively. Due to the fact that most American hospitals are funded by the state or federal government, the salary of its employees is dependent upon the amount of funding the hospital receives.
Top 5 Nursing Colleges
See All Nursing Colleges
Medical Assistant Jobs
Medical records and health information technicians fill in insurance codes and bill patients. The median pay in America is $30,600. Just as with the nursing profession, the highest paying medical records technicians are located in San Francisco, earning a median salary of $42,300 per year.
Medical assistants report directly to an office manager or physician and maintain a smooth flow in the practice by assisting with administrative and clinical tasks. They are paid slightly less than medical records and health information technicians with a median salary of $28,300 in the United States. The highest paying cities for medical assistant jobs are San Francisco ($38,500) and Boston ($35,000).
Top 5 Medical Assistant Colleges
United Education Institute
Allen School
See All Medical Assistant Colleges
Accounting Jobs
The metropolitan areas that have the highest paid accountants also have the top financial districts, or are near top financial districts. It is the highest in New York at $74,500 and Washington D.C. at $68,800 and lower in other areas that create larger revenue in their service sectors like Albuquerque, which has a median of $52,900 and Miami at $57,600. However, most wages are average in other areas.
Top 5 Accounting Colleges
Strayer University
See All Accounting Colleges
Early Childhood Education Jobs
These jobs are among the most rewarding, as early childhood education is the most crucial periods of human development. However, they are generally not paid enough money to support a family. The median salary in the U.S. for early childhood education jobs is $23,900.
The areas that traditionally have more funding for education such as Boston, Chicago and Washington D.C. are all between $27,000 and $30,000, while New York has the highest paid early childhood education teachers with a median of $34,000 per year.
Top 5 Early Childhood Education Colleges
See All Early Childhood Education Colleges
People Who Read This Article Also Read:
The Campus Explorer Salary Guide: Wage Outlooks for the Most Popular Careers
Job Offers and How to Negotiate Salary
How Much Will an MBA Increase My Salary?
Top 25 Highest-Paying Occupations by Median Hourly Wages
Best Cities for College Graduates

Quick Search: Find the College that's Right for You!
Advertisement
Visit Our Student Center

Get on track!
And find out everything you need to know about planning for college.
Advertisement