See All
Colleges >
Leverage Your PSAT Score: What to Do Next
Leverage Your PSAT Score: What to Do Next
Now that the test is over, follow this sound advice to make productive use of your PSAT score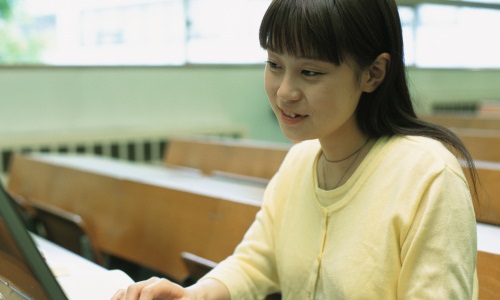 Photo: Thinkstock
You've conquered the College Board's PSAT and finally received your score -- now what? Don't simply shove your score sheet in a desk drawer and move on; instead, make your score work to your advantage. Follow these three steps in order to get the most out of your PSAT results.
PSAT scores can be extremely useful in helping you identify which subject areas you need to improve upon.
Understand your score sheet
The first step towards leveraging your PSAT score is to understand the numbers on your score sheet. First, take a look at your section scores. The PSAT contains three sections: critical reading, math and writing. Your section scores can range anywhere from 20 to 80 points each. (The national average is 50.)
Below your section scores, you'll see a range of possible scores. This range of scores tells you what you can expect to receive on the SAT if you don't study for the test. You can also convert your PSAT section scores to SAT scores by simply adding a zero. For instance, if you received a score of 53 on the PSAT math section, your score on the SAT math section would be 530. Converting your score like this can give you an idea of the base skills you already have as you move towards studying for the SAT.
Your score sheet will also include a percentile for each of the three sections. These percentiles tell you how your scores compare to other students' scores nationwide. (Keep in mind that sophomores are compared to sophomores and juniors are compared to juniors.) If your score sheet states that you're in the 80th percentile in math, that means that your math score is better than 80 percent of the students in your grade nationwide.
Finally, your score sheet will include a "selection index score," which is the composite of all three of your section scores (critical reading, math and writing). The selection index score, which can range from 60 to 240, is used to determine eligibility for the National Merit Scholarship Corporation's (NMSC) scholarship programs. These programs give students access to tools for college and career planning as well as assistance with college tuition.
Now that you understand your score sheet, it's time to…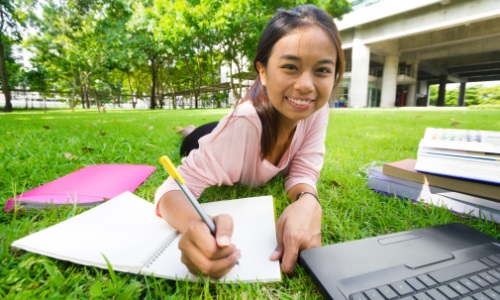 Photo: Thinkstock
Seek extra help in areas of weakness
PSAT scores can be extremely useful in helping you identify which subject areas you need to improve upon. By understanding what your SAT section scores would be without any preparation, you can easily see which sections you need to pour more study time into. For instance, if you received a PSAT score of 68 on the critical reading section and a score of 45 on the math section, you should spend the majority of your SAT prep time focused on bolstering your math skills.
Once you've identified areas of weakness, you can create an SAT study plan that caters to your needs. You can either follow a study plan or reach out to companies like The Princeton Review to enroll in courses and/or set up one-on-one tutoring sessions. Consult with your parents, teachers and advisors in order to figure out a study plan that's right for you.
Use a good selection index score to pursue scholarships
Take a second look at the selection index score on your score sheet. If it's high enough, you may qualify for recognition by the National Merit Scholarship Corporation. The qualifying score for gaining entry into the NMSC is typically between 210 and 215. A very limited number of juniors qualify every year (sophomores aren't eligible).
If you do qualify, the NMSC will contact you in September of your senior year. You may receive a letter of commendation recognizing you for your academic promise, which means you are no longer in the running for being a national merit scholar; however, you can use this recognition to become a candidate for other special scholarships. If you receive a letter stating that you're a semifinalist, congratulations -- you're one of the highest-scoring entrants in your state. Being a semifinalist means that you're in the running for being a finalist and ultimately for being an NMSC scholarship winner. And if you do wind up being an NMSC scholarship winner, you're guaranteed to receive a merit scholarship, either from the NMSC itself or from a corporate or collegiate sponsor.
By following this advice and working together with your parents, teachers and college counselors, you can maximize your PSAT results for future academic success.
People Who Read This Article Also Read:
Sample Test Questions: SAT, ACT and PSAT
PSAT/NMSQT & the PLAN (Pre-ACT)
PSAT and PLAN: Register and Take the Tests
How to Prepare for the PSAT
Advertisement
Visit Our Student Center

Get on track!
And find out everything you need to know about planning for college.
Advertisement