See All
Colleges >
Best Colleges for Hiking
Best Colleges for Hiking
Whether you want to hike for fun or join a hiking club, these colleges have something for you.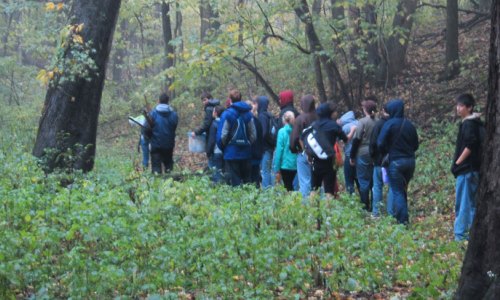 There's no better way to stave off the dreaded freshman fifteen than to get outdoors and do some hiking. The benefits of hiking are numerous: fresh air, sunlight, great exercise and a chance to see more of the land you live in. And at college it's the perfect way to relieve the stress of your studies.
Great colleges for hiking are going to have a few things in common: decent proximity to mountains, forests, or some other form of hiking trail, and hiking clubs for students who are interested in the outdoors.
There's no better way to stave off the dreaded freshman fifteen than to get outdoors and do some hiking.
Evergreen State College- Washington
Evergreen State College has some of the best hiking in the Northwest. Trails and forests are right outside campus, so you have easy access to nature. Of course, this is hardly surprising, since the school is named after a type of tree. In addition to great hiking, the US News and World Report ranked Evergreen State College as number one in the West for an undergraduate teaching program at a master's university.
Sierra Nevada College- Nevada
Located on Lake Tahoe, Sierra Nevada College has access to hiking along the Pacific Crest Trail, listed by Discovery Channel in the top 10 best hiking spots in the nation.
Sierra Nevada College helps facilitate hiking on its website and provides easy access to lists of great hiking trails. Even the famous mountain trail, Donner Pass, is less than an hour away.
Dartmouth College
Dartmouth has trails as close as seven miles outside of campus in Hanover, New Hampshire. Besides embarking on routine hikes, their hiking club, "Cabin and Trail," also looks after over seventy miles of the Appalachian National Scenic Trail. As an Ivy League member, Dartmouth also boasts excellence in academics.
University of Alaska- Anchorage
It isn't extremely close, but the University of Alaska is just hours away from what is arguably the best hiking in the United States—Denali National Park. This isn't a typical hiking experience; there isn't so much a system of trails as there is rugged and trail-less backcountry terrain. Denali isn't for novice hikers, as you'll encounter dangerous land and wild animals. Still, anyone who's up for the challenge will never forget the experience.
People Who Read This Article Also Read:
College Bowling
Where Did American Olympic Athletes Go to College?
Student Organizations: An Overview
NBA Players Going Back to College

Advertisement
Visit Our Student Center

Get on track!
And find out everything you need to know about planning for college.
Advertisement