See All
Colleges >
What Do I Need to Complete My Application?
What Do I Need to Complete My Application?
Quick tips for creating a successful college application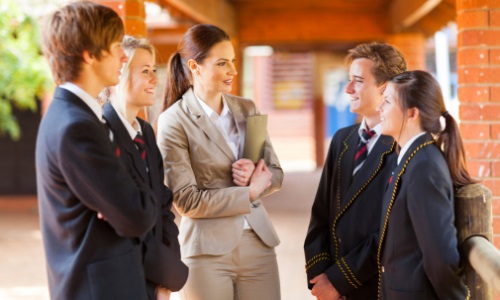 So, you've finished your college search and decided what kind of degree and college education you want.
You've made your top picks for universities and chosen some safety schools.
What's next? The application.
What's required in a college application depends in part on the type of school: Applying for a bachelors degree at a four-year college will vary from an associates degree at a community college, degrees from an online school or a masters degree program. Each school may also have specific requirements.
Fortunately, there are some basic components most applications share, and we have some key tips for making your application look its best.
If you're sure where you want to go, apply early action or early decision as soon as possible your senior year. Letting a school know they're your top choice can increase your chance of being accepted.
Get the Application Form
A college's official website will usually have information about how to apply. Most will even have an online application on their website. You can also call the school's admissions office to request that an application be sent to you.
Pull Together the Admissions Requirements
As you're doing your college search, find out which of the following items are required by the different colleges and universities:
High school transcript: All colleges require official transcripts before granting admissions. The transcript is a record of all of your high school classes and grades along with your overall average GPA (What is a GPA?). This will be sent directly to the college from your high school. Remember that every senior in your class will be sending out transcripts, so waiting until the last minute could hold up your application.
Standardized test scores: Many schools require you to submit your scores from the SAT Reasoning Test, SAT Subject Test and/or the ACT test. Your results on these tests provide admissions counselors with an important snapshot of your academic potential as a college student. You can arrange to have your scores sent to colleges when you take the test, when you get the results, or both.
Letters of recommendation: Most college applications will ask for three letters of recommendation: two from teachers and one from your high school counselor or principal. You can also include additional letters from adults who know you well. These letters can be from coaches, bosses or other adults who can comment on your character and leadership skills. Give people as much time as possible to write a letter for you, and let them know if there are any traits or accomplishments you want them to include.
Essay: You will either be asked to give a personal statement or write about a specific topic. If you find a college that gives you a choice of topic, think carefully about what skills and accomplishments you want to highlight. This is where you can show the university admissions officer who you are beyond your test scores and transcript, so choose a subject that makes you stand out.
Interviews: In-person interviews are a great way to find out more about a university and help your application stand out. When you're visiting schools, schedule an interview with an admissions officer and a financial aid officer. You can also ask to be interviewed by an alumni representative in your area. Always send a written thank-you note after an interview, and follow up to express your interest in the school to keep your application on their radar.
Extracurricular transcript: Put together a summary of your activities outside of school, such as your participation in sports, arts or community service, to give colleges a fuller picture of who you are. If you're a star athlete, include a video of your top moments. An artist, put together a portfolio of your best work.
Keep Your Focus on Your Long-Term Goals
Remember, the goal of your application is to give colleges and universities a complete picture of the courses you've taken, your special skills and what you can bring to their school. Colleges want their students to complete degrees and go on to successful careers, so keep your degree and career goals in mind with every piece of your application.
Tips & Tactics
If you're sure where you want to go, apply early action or early decision as soon as possible your senior year. Letting a school know they're your top choice can increase your chance of being accepted.
Find out which of your schools accept the Common Application. You can submit an online application or download a print version and send the same application to all participating schools. Some schools may require additional forms or essays, so check with each school's website or call the admissions office to find out.
If the application asks you for your intended major, consider choosing a less common subject. Because less popular majors have less competition for admission, schools may be more likely to admit you. Just make sure that the major you choose is related to your skills and background so your choice seems plausible. And don't worry; you can always switch your major after your freshman year.
Save hard copies of your applications in case anything gets lost.
Many schools charge a fee to process your application This is usually non-refundable, meaning you won't get the money back if you're not admitted. Low-income applicants may be able to get this fee waived, so check the school's website or contact the admissions office to find out if you qualify.
People Who Read This Article Also Read:
10 College Application Tips You Need to Know
The Admissions Process: What Are Colleges Looking For?
Should You Submit the Online or Paper Application?
Have You Submitted Your Online College Applications?

Related Timeline Articles
Advertisement
Visit Our Student Center

Get on track!
And find out everything you need to know about planning for college.
Advertisement