See All
Colleges >
Physical and Theoretical Chemistry Colleges
Physical and Theoretical Chemistry Colleges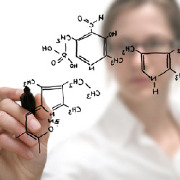 A program that focuses on the scientific study of the theoretical properties of matter, and the relation of physical forces and phenomena to the chemical structure and behavior of molecules and other compounds. Includes instruction in reaction theory, calculation of potential molecular properties and behavior, computer simulation of structures and actions, transition theory, statistical mechanics, phase studies, quantum chemistry, and the study of surface properties.
Physical and Theoretical Chemistry Colleges
1
Longview, Texas
College degrees offered: Associates Degree, Bachelors Degree, Masters Degree
Quick Search: Find the College that's Right for You!
Advertisement