See All
Colleges >
Arabic Language and Literature Colleges
Arabic Language and Literature Colleges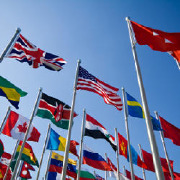 This major program studies the Arabic language from earliest times to the present. Students of the Arabic language study Arabic philology, Classical Arabic, Modern Standard Arabic, Arabic dialects, and applications to business, science/technology, and other settings.
Top 10 Most Popular
Arabic Language and Literature Colleges
Quick Search: Find the College that's Right for You!
Advertisement