See All
Colleges >
German Language and Literature Colleges
German Language and Literature Colleges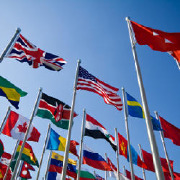 A program that focuses on the German language and related dialects as used in Austria, Germany, Switzerland, neighboring European countries containing German-speaking minorities, and elsewhere. Includes instruction in German philology; Old, Middle, and High German; Plattdeutsch and other regional dialects; and applications to business, science/technology, and other settings.
Top 10 Most Popular
German Language and Literature Colleges
Quick Search: Find the College that's Right for You!
Advertisement