Management Colleges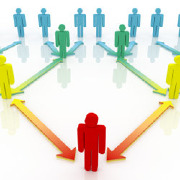 As a management major you'll learn the skills needed to organize, control, plan and direct a business's operations. Management students take courses in marketing, leadership skills, economics, accounting, management, business policies and business ethics and law.
Most Management majors attend a college or university business school and seek a bachelors degree or masters degree. Depending on the type of career you desire, an associates degree program or certificate program at a technical school, online school, college or university may suffice.
Students with leadership, communication, problem-solving and teamwork skills are often cut out for the Management major. Big-picture thinking and creativity are always assets in the business world. An understanding business theories and best practices also help. With these skills you should explore other business majors including: Business Administration and Management; Business, Management, Marketing, and Related Support Services; Business/Commerce; Business/Managerial Operations; Customer Service Management; E-Commerce/Electronic Commerce; Engineering/Industrial Management; Human Resources Management/Personnel Administration; Logistics and Materials Management; Management Science; Music Management and Merchandising; Non-Profit/Public/Organizational Management; Office Management and Supervision; Operations Management and Supervision; Organizational Behavior Studies; Purchasing, Procurement/Acquisitions and Contracts Management; Small Business Administration/Management; and Transportation/Transportation Management.
Find Schools Offering Management Degree Programs
Choosing a Management School
The options for Management schools may seem endless. Consider the type of management career you want, when you decide between colleges, universities, online schools and technical schools. If you want to work in a particular area of business such as fashion or human resources, make sure prospective schools specialize in those concentrations. You can learn a lot about a school by looking at the past careers of professors and the current careers of graduates, too.
Find Management Schools
Management Degree Programs
Certificate programs and associates degree programs from technical schools, online schools colleges and universities prepare students for entry-level management roles or for certain business segments such as retail management. Alternately, some certificate programs are designed to give you an edge in your already established career—helping to improve your career prospects and increase your chances of promotion to management level positions. Sometimes these college and university certificate programs can even prepare you for a master's of business administration (MBA) degree.
Many Management students choose to enroll in college and university bachelors degree programs. A 4-year degree will give you an edge in your job hunt later and is often required for some careers, human resources management and marking management for example.
Business bachelors degree-holders can enroll in a college or university Management masters degree program. These programs will give you added credibility for top level management positions including chief operating officer, president, operations manager, general manager or chief executive officer.
Management Degree Programs:
Online Management Degree Programs at Online Schools
You can find a number of online school management programs offered through technical schools, colleges and universities. These schools offer online degree programs at all levels including certificates, associates degrees, bachelors degrees and masters degrees. Choose an online management school that will give you an online degree and skills in the specific area of business you wish to advance in.
Online Management Degree Programs:
Online Management Schools
High School Preparation
If you want to study Management in college, focus your efforts in high school on building business and leadership skills. Joining high school business organizations like Junior Achievement can impress college admissions officers. Internships or part time jobs at business offices as well as other extracurricular activities focused on leadership such as being a sports team captain or a member of the student counsel are excellent, too.
Find Schools Offering Management Degree Programs
Popular Careers in the Field of Management
Management careers range from retail management positions to top-level executive posts. In general, management roles can be competitive because they're generally higher-paying and more prestigious than other careers in business.
Top-level business executives receive some of the highest salaries in the United States. These positions go to candidates with college and university masters degrees and bachelors degrees. General managers and operations managers earn average annual salaries between $63,000 and $137,000. The average annual salary for chief executives is about $159,000, however, some pull in amounts over $1 million.
Human resources, labor relations and industrial relations managers typically earn between $33,000 and $115,000. Marketing, sales, advertising and promotions managers earn annual salaries between $55,000 and $128,000 on average.
Other management careers include Administrative Services Managers; Compensation, Benefits, and Job Analysts Specialists; Computer and Information Systems Managers; Construction Managers and Employee Training and Development Specialists.
Find Schools Offering Management Schools Management Degree Programs
Most Popular
Management Colleges
Advertisement