See All
Colleges >
Transportation/Transportation Management Colleges
Transportation/Transportation Management Colleges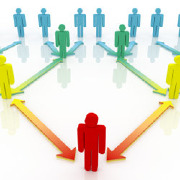 A program that prepares individuals to plan, administer, and coordinate physical transportation operations, networks, and systems. Includes instruction in transportation systems and technologies; traffic logistics and engineering; multi- and intermodal transportation systems; regional integration; facilities design and construction; transportation planning and finance; demand analysis and forecasting; carrier management; behavioral issues; transportation policy and law; intelligent systems; and applications to aviation, maritime, rail, and highway facilities and systems.
Read More About Transportation/Transportation Management Colleges
Top 10 Most Popular
Transportation/Transportation Management Colleges
Quick Search: Find the College that's Right for You!
Advertisement