Agriculture Colleges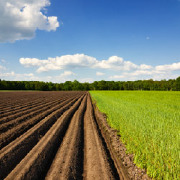 Core skills taught in this four year program include agricultural research and production. Students in this program are prepared to apply these core skills to find solutions to practical agricultural problems. This major includes instruction in basic animal, plant, and soil science; animal husbandry and plant cultivation; soil conservation; and agricultural operations such as farming, ranching, and agricultural business.
Top 10 Most Popular
Agriculture Colleges
Quick Search: Find the College that's Right for You!
Advertisement