See All
Colleges >
Opticianry/Ophthalmic Dispensing Optician Colleges
Opticianry/Ophthalmic Dispensing Optician Colleges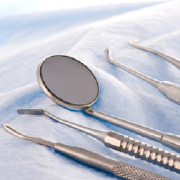 A program that prepares individuals to adapt and fit corrective eyewear, including eyeglasses and contact lenses, as prescribed by ophthalmologists or optometrists; to assist patients in selecting appropriate frames; and to prepare work orders for ophthalmic laboratory technicians. Includes instruction in geometrical optics; ophthalmic optics; anatomy of the eye; optical instrumentation; use and maintenance of adjustment and cleaning tools; prescription interpretation; contact lens adaptation and fitting; prosthesis fitting; facial and eye measuring; pathology identification; record-keeping; and patient and business administrative tasks.
Read More About Opticianry/Ophthalmic Dispensing Optician Colleges
Top 10 Most Popular
Opticianry/Ophthalmic Dispensing Optician Colleges
Quick Search: Find the College that's Right for You!
Advertisement