See All
Colleges >
Criminal Justice Colleges
Criminal Justice Colleges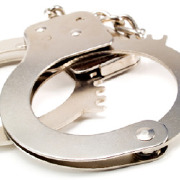 Criminal Justice, an interdisciplinary major, gives students an education in all aspects of the law with courses in sociology, psychology, public administration, forensic science and legal studies. After college, students can work as detectives, police officers, probation officers, security guards, customs officers, prison wardens, drug enforcement agents and more.
Technical schools, career colleges, community colleges, online schools, 4-year colleges and universities offer Criminal Justice programs leading to certificates, associates degrees, bachelors degrees, online degrees and masters degrees.
To work in Criminal Justice you need a clean criminal record. For any jobs in the field you'll also need to be physically fit. Decision-making and problem-solving skills are important, and if you can think and act fast under pressure that's even better. Since you'll be a champion of justice, you should have respect for the law and a desire to help others, too.
If you know what type of Criminal Justice career you want after graduation, consider a more focused major such as Corrections; Corrections and Criminal Justice; Criminal Justice & Law Enforcement; Criminalistics and Criminal Science; Criminology; Forensics; and Security Services.
Find Schools Offering Criminal Justice Degree Programs
Choosing a Criminal Justice School
When you choose your Criminal Justice school you should look for colleges and universities that match your areas of interest whether you want to specialize in DNA analysis or law enforcement administration. Another good way to judge a Criminal Justice program at a technical school, career college, college or university is to find out if current issues like international security and terrorism are covered. Internship programs and career placement services are also nice to have.
Criminal Justice Degree Programs
Because many Criminal Justice careers don't have a minimum education requirement, many students enroll in popular certificate programs or associates degree programs at technical schools, career colleges and community colleges. These 1 to 2 year programs are usually geared toward a specific Criminal Justice major such as Corrections or Security Services.
A Criminal Justice bachelors degree from a technical school, career college, 4-year college or university can open doors to more advanced and higher-paying positions. You'll get an education base of liberal arts and science courses in addition to criminal justice and law courses. Some students even pursue a masters degree in Criminal Justice.
Many Criminal Justice programs combine classroom instruction with hands-on physical fitness, weaponry and self-defense courses to prepare you for on-the-job action.
Criminal Justice Degree Programs:
Online Criminal Justice Degree Programs at Online Schools
While some Criminal Justice majors rely too heavily on laboratory instruction or self-defense and weaponry courses, others are offered at online school. You can get an online degree in Criminal Justice from a technical school, career college, 4-year college or university that will prepare you for a career in the industry.
Online Criminal Justice Degree Programs:
Online Criminal Justice Schools
High School Preparation
If you're considering college and university Criminal Justice programs, start preparing during high school. Classes in psychology and sociology will help you understand human behavior, while government will give you a background in the justice system. Physical fitness is important if you plan to be in the field, so stay in shape with school sports or other active hobbies.
Find Schools Offering Criminal Justice Degree Programs
Popular Careers in the Field of Criminal Justice
The career opportunities for Criminal Justice majors range from retail store security guards to supervising FBI agents. Other careers include corrections officer, police chief, SWAT team officer, U.S. Marshal, forensic scientist, detective, armed guard, fraud investigator, bounty hunter and paralegal. Most jobs don't require a certain level of education, but degree-holders enjoy the best job opportunities and a bachelors degree can lead to the highest-paying positions.
In general, the biggest paychecks go to individuals who have undergone the most rigorous training and gained the most experience in the field. The job outlook for private detectives and investigators is especially positive. For police officers and sheriffs, jobs in local police departments will be plentiful, but State and Federal careers are expected to be competitive. Military experience or college training are important for scoring local and State employment while a bachelors degree plus experience is the best ticket to Federal agency positions.
For career advancement, many Criminal Justice degree-holders seek supervisory or management positions leading a department or law enforcement agency. Going into private security or private investigation may yield a higher paycheck than working for a government agency. And pursuing prestigious programs such as the FBI is also common for degree-holders with several years of experience under their belt.
Find Schools Offering Criminal Justice Degree Programs
Most Popular
Criminal Justice Colleges
Advertisement