See All
Colleges >
Communication Disorders Colleges
Communication Disorders Colleges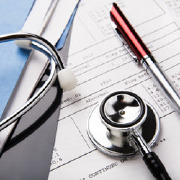 A program that focuses on the general study of the application of biomedical, psychological, and physical principles to the study of the genesis, development, and treatment of speech, language, hearing, and cognitive communication problems caused by disease, injury, or disability. Includes instruction in language science, hearing science, speech and voice science, biology of communication, behavioral linguistics, psychology, and applications to the development of diagnostic and rehabilitative strategies and technologies.
Top 10 Most Popular
Communication Disorders Colleges
Quick Search: Find the College that's Right for You!