See All
Colleges >
Laboratory Technician Colleges
Laboratory Technician Colleges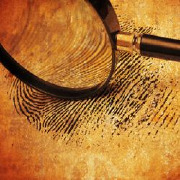 As a Laboratory Technician major you'll learn how to test, detect and diagnose illnesses and diseases, how to assist biologists in finding the next great disease cure or how to help engineers build new medical diagnostic equipment. Coursework is split between laboratory and classroom instruction. You'll learn everything from pathology and immunology to microscopy and mathematics.
Typically, Laboratory Technician programs result in an associates degree or certificate, however some students enter bachelors degree programs. You can study to be a Laboratory Technician at a technical school, online school, career college, community college, 4-year college or university. At some schools, the Laboratory Technician major is labeled as Biotech Lab Technician or Clinical/Medical Lab. Technician.
In a Laboratory Technician program you can expect to work with blood and other bodily fluids first hand in the lab, so you shouldn't be squeamish about it. An interest in science and health is also helpful and if you're good at solving puzzles, too, you can expect to do well in this career.
Find Schools Offering Laboratory Technician Degree Programs
Choosing a Laboratory Technician School
Whether you're interested in biomedical engineering or clinical lab study, about 300 schools around the country offer Laboratory Technician programs including technical schools, online schools, career colleges, community colleges, 4-year colleges and universities. Before you decide where to go, take a look at the laboratory facilities where you'll complete much of your coursework. You should also look into internship and career placement opportunities.
Find Laboratory Technician Schools
Laboratory Technician Degree Programs
Laboratory Technician degree programs are offered at technical schools, online schools, career colleges, community colleges, 4-year colleges and universities. In a year or less, you can earn a Laboratory Technician certificate to get started in the career. However, many of the other individuals vying for the same jobs will have associates degrees and a deeper understanding of lab techniques and analysis so you may with to seek a 2-year degree. A few bachelors degree programs are also available, which can help you score higher paying positions later. A 4-year education provides the same skill set along with core curriculum courses.
Some programs focus on biomedical engineering technology in which you'll learn about biotechnology, DNA and molecular biology to prepare for a career of assisting biologists or engineers in medical research. Other programs focus on clinical lab work in which you'll learn how to analyze medical lab samples using medical computer software, chemistry and pathology skills. Both program paths will include hands-on lab training as well as classroom instruction to prepare you for careers in the field.
Online Laboratory Technician Degree Programs at Online Schools
Some students pursue an online degree in the Laboratory Technician major. Whether you're interested in a certificate, associates degree or bachelors degree, you can find an online school to match. Because much of the coursework of a traditional Laboratory Technician program is completed in a lab, you may need to have access to a lab or lab equipment to earn your online degree.
Online Laboratory Technician Schools:
University of Maryland University College
High School Preparation
During high school prospective Laboratory Technician majors should concentrate on science courses—especially any lab work in biology and chemistry. The more comfortable you are using a microscope and recording data, the better. If your school offers it, take statistics too, as you'll find you use the skills on the job daily.
Find Schools Offering Laboratory Technician Degree Programs
Popular Careers in the Field of Laboratory Technician
Laboratory Technician majors should have no problem finding work. The career is expected to grow rapidly as the population ages--more medical tests will need to be performed and more advanced medical equipment will need to be designed and maintained. Most in the Laboratory Technician career will find work in hospitals, but jobs are available in diagnostic labs, engineering labs, physician's offices and ambulatory health care services.
On average, Laboratory Technicians careers yield between $26,000 and $41,000. College and university degree-holders with specialized skills may find higher paying or more competitive positions. For example, if you study biomedical engineering technology or phlebotomy intensively, you may have qualifications that other prospective employees do not. Another way to get ahead is to take on leadership or managerial roles.
Find Schools Offering Laboratory Technician Degree Programs
Top 10 Most Popular
Laboratory Technician Colleges
Quick Search: Find the College that's Right for You!
Advertisement