See All
Colleges >
General Studies Colleges
General Studies Colleges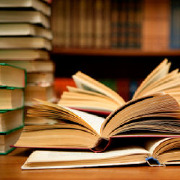 General Studies majors at Arts & Humanities colleges and universities study a broad range of interdisciplinary subjects to graduate with a liberal arts education. You'll take a mix of science, social science, art and humanities courses like comparative literature, biology, classical studies, art history and anthropology. Together these classes will teach you general skills such as effective communication and critical thinking, which are beneficial to a variety of careers.
All kinds of schools offer the General Studies major. You can attend a technical school, career college, community college, online school, 4-year college or university. College programs for General Studies can last from one year to six or more years depending on the type of degree you wish to earn—certificate, associates degree, bachelors degree or masters degree.
General Studies programs are a good choice for students who are still deciding on major since you'll build a foundation of credits applicable for many other degrees. Because a General Studies degree won't prepare you for a specific career, often students go to graduate school for business, law, education or communications later. Other similar majors that may interest you include General Studies, Humanities/Humanistic Studies, Liberal Arts and Sciences, General Studies and Humanities, Liberal Arts and Science/Liberal Studies.
Find Schools Offering General Studies Degree Programs
Choosing a General Studies School
While you can find a variety of technical schools, career colleges, community colleges, online schools, 4-year colleges and universities around the country, General Studies programs vary greatly from school to school. Find out what types of courses are included in prospective university programs and how much flexibility you have to design your own course load. The ease of transferring to another major or program is also important if you think you want to pursue a particular career or higher education later.
General Studies Degree Programs
Most General Studies majors pursue a 2-year associate transfer degree or a 4-year bachelors degree. However, certificate programs and masters degrees in General Studies can be found, too. Generally, the more education you complete, the higher the salaries you'll earn. Degree programs are available at colleges and universities as well as community colleges, technical schools, online schools and career colleges.
General Studies degree programs help you build skills a critical thinking and effective communicator with a multidisciplinary education of arts, humanities, science and social science. You can expect a college experience filled with reading, writing and discussing new ideas and theories. Often students in General Studies have more flexibility to design their own programs instead of following rigid requirements of some other majors. That said, don't expect to have free reign over all the classes at your school. Some courses are restricted to their related majors.
To increase your earning potential consider earning an associate transfer degree in General Studies and then pursing a more specialized major for your bachelors degree. You could also earn a bachelors degree in General Studies and use it to apply for law school or business school programs.
General Studies Degree Programs:
Online General Studies Degree Programs at Online Schools
You can attain an online degree in General Studies from an online school. You can achieve a general education in the arts, humanities, sciences and social sciences at home during your own time from an online school. Many online degree programs will help you earn a certificate, associates degree, bachelors degree or masters degree in General Studies.
Online General Studies Degree Programs:
Online General Studies Schools:
High School Preparation
Even though a General Studies college education is broad, the underlying focus is on critical thinking and communication, both written and verbal. So in high school, you can prepare by taking courses in psychology and sociology. Writing for the school paper, acting in the drama club or joining the debate team are all smart activities to try. And AP courses in English literature and history will appeal to college admissions officers.
Find Schools Offering General Studies Degree Programs
Popular Careers in the Field of General Studies
A degree in General Studies doesn't prepare you for a particular career, but many employers look to General Studies degree-holders for their communication, strategic thinking and problem-solving skills. Employment rates are generally lower than they are for other majors though and most salaries are in the range of $27,000 to $39,000.
The earning potential for General Studies majors varies greatly depending upon the degree you earn and the career you pursue. Many college degree-holders end up working as teachers, editors, reporters, writers or business associates. If you have an associates degree or bachelors degree in General Studies, you can go back to school for a more career-focused education later to qualify for higher salaries. Many General Studies majors go on to study law or business later.
Find Schools Offering General Studies Degree Programs
Top 10 Most Popular
General Studies Colleges
Advertisement