See All
Colleges >
Nuclear Medicine Residency Program Colleges
Nuclear Medicine Residency Program Colleges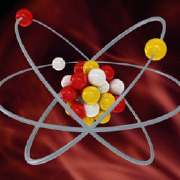 A residency training program that prepares physicians in the diagnostic, therapeutic and investigational use of radionuclides. Includes instruction in imaging and non-imaging technologies and the design and development instrumentation, procedures and pharmaceutical. Requires prior partial completion of a program in radiology, pathology or internal medicine.
Nuclear Medicine Residency Program Colleges
Quick Search: Find the College that's Right for You!
Advertisement