See All
Colleges >
Security and Loss Prevention Services Colleges
Security and Loss Prevention Services Colleges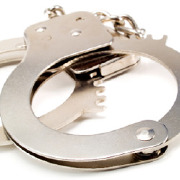 The Security Services major prepares you for a career in the private security industry doing everything from performing routine inspections to acting as an armed guard at a public event. You'll learn about firearms, first aid, handling evidence, emergency response procedures, report writing, crisis deterrence and more. Some programs will require more rigorous physical training than others—armed guard programs for example require more intense training.
Most Security Services majors seek a certificate or associate career training degree from a technical school, career college, online school, community college, 4-year college or university. Bachelors degree and masters degree programs are offered for this major too. These programs usually add business management and investigations classes to prepare you for careers in administration and management.
To work in Security Services, you'll need to undergo strict screening and background checks so you can't have a police record if you want to study this major. You should also be physically and mentally strong. A good eye for detail, alertness and communication skills are also important.
With these skills, you may also want to consider related majors including Criminal Justice & Law Enforcement; Corrections; Corrections Administration; Corrections and Criminal Justice; Criminal Justice/Police Science; Criminal Justice/Safety Studies; Criminalistics and Criminal Science; Fire Protection; Fire Protection and Safety Technology/Technician; Fire Science/Firefighting; Fire Services Administration; Forensic Science and Technology; Human Services; Juvenile Corrections; Securities Services Administration/Management; and Security and Protective Services.
Find Schools Offering Security Services Degree Programs
Choosing a Security Services School
You can find a number of reputable Security Services programs nationwide. Decide whether you want to attend a technical school, career college, community college, online school, 4-year college or university and what type of degree you want—certificate, associates degree, bachelors degree or masters degree. Some schools will prepare you for unarmed positions, while others will include the rigorous training needed for armed guard positions. Administration and business courses may also be included in some programs. Finally, ask about internships and other opportunities for real world experience.
Find Security Services Schools
Security Services Degree Programs
Security Services majors can enroll in several different degree programs. For most unarmed and armed security guard positions, a certificate or associates degree from a technical school, career college, community college or online school will suffice. These 1 to 2 year programs will teach you the basics of self defense, first aid, emergency response procedures, detaining suspects, firearms, filing incidence reports and general surveillance techniques.
A bachelors degree or masters degree program from a college or university, will give you an edge if you want to work in high-level security areas or in gaming or casino settings. Because these programs often include classes in business management and criminal justice, you'll also be qualified for administration and managerial roles.
While all programs require some physical fitness courses, programs for armed guards are more rigorous. In these programs, you'll also need to complete sufficient coursework in firearms.
Security Services Degree Programs:
Online Security Services Degree Programs at Online Schools
You can earn an online degree in Security Services from an online school if you want to go to school on your own time. While classes like report writing and emergency procedures lend themselves to online school, others such as self defense and methods for detaining subjects don't, so you may still need some in-person classes or learn skills on the job. Also, an online degree can qualify you for unarmed guard positions, but not armed guard positions, which require more rigorous training.
Online Security Services Degree Programs:
Online Security Services Schools:
High School Preparation
During high school, you can build skills needed for a career in Security Services. Concentrate on communications and English classes—you'll learn important interviewing and writing skills. Physical fitness is key, so join sports teams, participate in active hobbies and consider taking classes in self-defense or martial arts. Also, remember that you'll need an impeccable record to work in Security Services so don't get into trouble.
Find Schools Offering Security Services Degree Programs
Popular Careers in the Field of Security Services
Security Services majors should have no problem starting their career with part time or full time work after graduation—the job market is expected to grow by 34 percent over the next decade. Many positions in Security Services exist for unarmed and armed security guards working in retail establishments, hospitals, armored car services, schools, travel accommodations, local government, private security services and more. On average, annual salaries fall between $17,000 and $28,000 with jobs in hospitals and schools paying the highest wages.
That said, the highest-paying jobs can still be competitive--careers in casinos or high level security areas like nuclear power plants for example. To increase your chances, seek a higher-level degree and make sure your training prepares you to be an armed guard.
Another way to advance your career in Security Services is to pursue administrative and management positions. Leading security teams and taking on other supervisory roles are often well paid, though you'll generally need a bachelors degree or masters degree to qualify. You may also wish to look to related careers such as Child, Family, and School Social Workers; Criminal Justice and Law Enforcement Teachers, Postsecondary; Detectives and Criminal Investigators; First-Line Supervisors/Managers of Police and Detectives; and Police and Sheriff's Patrol Officers.
Find Schools Offering Security Services Degree Programs
Read More About Security and Loss Prevention Services Colleges
Top 10 Most Popular
Security and Loss Prevention Services Colleges
Advertisement