See All
Colleges >
Organizational Communication Colleges
Organizational Communication Colleges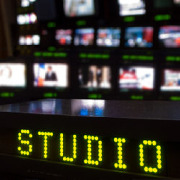 A program that focuses on general communication processes and dynamics within organizations. Includes instruction in the development and maintenance of interpersonal group relations within organizations; decision-making and conflict management; the use of symbols to create and maintain organizational images, missions, and values; power and politics within organizations; human interaction with computer technology; and how communications socializes and supports employees and team members.
Top 10 Most Popular
Organizational Communication Colleges
Quick Search: Find the College that's Right for You!
Advertisement