See All
Colleges >
Health Unit Coordinator/Ward Clerk Colleges
Health Unit Coordinator/Ward Clerk Colleges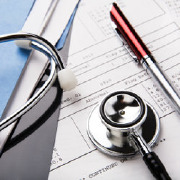 A program that prepares individuals, under the supervision of nurses or ward supervisors, to perform routine administrative and reception duties in a patient care unit within a hospital or other health care facility. Includes instruction in receiving and directing visitors, transcribing medical and nursing orders, preparing requisition forms, scheduling patient appointments and procedures, monitoring patients and personnel, and interpersonal skills.
Top 10 Most Popular
Health Unit Coordinator/Ward Clerk Colleges
Quick Search: Find the College that's Right for You!
Advertisement