Aquaculture Colleges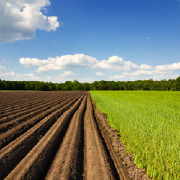 Students of Aquaculture learn to select, culture, harvest, and market domesticated fresh and saltwater fish, shellfish, and marine plants. Students of the program receive instruction in the basic principles of aquatic and marine biology; health and nutrition of aquatic and marine life; design and operation of fish farms, breeding facilities, culture beds, and related enterprises; and related issues of safety, applicable regulations, logistics, and supply.
Top 10 Most Popular
Aquaculture Colleges
Quick Search: Find the College that's Right for You!