See All
Colleges >
Financial Services Colleges
Financial Services Colleges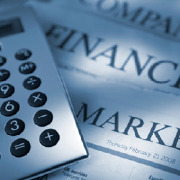 Financial Services majors will get an overview of a variety of financial careers and principles including banking, investments and insurance. Often, students will choose to focus on a particular area such as insurance and risk management, investments, financial institutions or accounting. You can expect courses in economics, business and finance.
College and university bachelors degree and masters degree programs are the most popular for Financial Services majors because many employers favor top-level degrees. Some certificate programs are also available to students currently holding a bachelors degree in another subject. And associate career training and certificates designed for new students are also available in Financial Services at technical schools, career colleges, online schools, 4-year colleges and universities.
Organized, discreet, trustworthy, team player and computer savvy are all common traits of a successful Financial Services major. For any finance program, it also helps to have a good eye for details, great communication skills and a love for numbers. With these skills you should also the following related majors: Banking and Financial Support Services; Business and Personal/Financial Services Marketing Operations; Credit Management; Finance; Finance and Financial Management Services; Financial Planning and Services; International Finance; Investments and Securities and Public Finance.
Find Schools Offering Financial Services Degree Programs
Choosing a Financial Services School
All around the country you can find technical schools, career colleges, online schools, community colleges, 4-year colleges and universities offering the Financial Services major. So how do you choose? Decide what type of career you want and make sure prospective college and university programs match whether you want to work as a financial clerk or an international investment banker. Also, some programs focus more on corporations while others focus more on financial services. Any internship opprotunities or career placement services can also prove to be invaluable when it's time to start your career in Financial Services.
Find Financial Services Schools
Financial Services Degree Programs
You can study Financial Services on all levels. For financial services sales and financial clerk careers, you can enroll in 1 to 2-year certificate or associate career training degree programs from online schools, technical schools, colleges and universities. You'll learn financial terminology, investment techniques, financial statement basics and accounting principles.
Other short certificate programs are available to current bachelors degree holders looking for a new career or added expertise in a particular area of financial services. These types of certificate programs can help working professionals increase job prospects or salaries in the field of finance.
In general, Financial Services students seek bachelors degrees or masters degrees from colleges and universities to guarantee top earning potential. These programs often provide an overview of all financial services and then allow you to zero in on an area of interests such as investments or risk management.
Financial Services Degree Programs:
Online Financial Services Degree Programs at Online Schools
Financial Services online degree programs are available at a number of online schools ranging from technical schools and career colleges to 4-year colleges and universities. You can attain any type of online degree including a certificate, bachelors degree, associates degree or masters degree. An online school program in Financial Services can be particular helpful if you're already working in the field and want to gain added skills on your own time.
Online Financial Services Degree Programs:
Online Financial Services Schools:
High School Preparation
If you're considering going to college to study Financial Services, prepare yourself in high school by putting in extra hours in number crunching classes like calculus, accounting and economics. You can also benefit from computer skills—especially in spreadsheets and any other financial applications. Look for finance-related extracurricular activities like running for the school treasurer or Junior Achievement.
Find Schools Offering Financial Services Degree Programs
Popular Careers in the Field of Financial Services
In general, Financial Services careers are expected to grow and provide excellent job opportunities. Candidates with bachelors degrees and masters degree will usually find the best and highest paying jobs. Many Financial Services majors seek careers as Financial Analysts, Financial Managers and Budget Analysts, usually earning between $51,000 to $125,000 annually.
Financial Services degree-holders also qualify for positions as Accountant and Auditors working as tax accountants, CPAs, internal auditors, government auditors and management accountants. Average annual salaries range from $42,000 to $72,000.
Some in the Financial Services field find work in the highly competitive field of investments as stock brokers, investment advisors, investment bankers, traders and exchange workers. Annual salaries vary widely and often are commission and bonus-driven—typically they fall between $43,000 and $126,000.
Many associates degree and certificate-holders will find careers working with financial records including positions as bookkeepers, accounting clerks and auditing clerks, earning annual salaries between $28,000 and $41,000 on average. Some find positions as Loan Officers earning between $40,000 and $77,000 annually on average. Others seek fast-paced, yet better paying, careers as securities and commodities sales agents, which can earn around $80,000 per year.
Find Schools Offering Financial Services Degree Programs
Most Popular
Financial Services Colleges
Advertisement