See All
Colleges >
Youth Ministry Colleges
Youth Ministry Colleges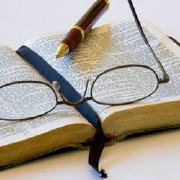 A program that prepares the ordained clergy and other religious professionals to provide spiritual, counseling, and leadership services to children, adolescents, and young adults. Includes instruction in child and adolescent psychology, human growth and development, family studies, communication skills, religious education, youth counseling, small group leadership, planning and organizing youth activities, volunteer supervision, and youth evangelism and worship.
Top 10 Most Popular
Youth Ministry Colleges
Quick Search: Find the College that's Right for You!