See All
Colleges >
Range Science and Management Colleges
Range Science and Management Colleges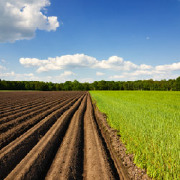 A program that focuses on the scientific study of rangelands, arid regions, grasslands, and other areas of low productivity, as well as the principles of managing such resources for maximum benefit and environmental balance. Includes instruction in livestock management, wildlife biology, plant sciences, ecology, soil science, and hydrology.
Top 10 Most Popular
Range Science and Management Colleges
Quick Search: Find the College that's Right for You!
Advertisement