See All
Colleges >
General Education Colleges
General Education Colleges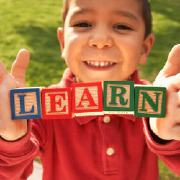 A degree in General Education prepares students for careers in teaching, school counseling, school administration and other education jobs. This major includes courses in educational psychology, child development, curriculum design and courses geared toward any teaching specialty such as art, special education or early childhood education.
Usually General Education majors choose to enroll in bachelors degree programs at colleges and universities. However, masters degree programs are available to students who already possess an undergraduate degree. And, certificate programs and associates degree programs are offered at technical schools, career colleges, online schools, community colleges, 4-year colleges and universities. These 1 to 2 year programs are best for individuals changing careers or desiring to work in lower-level assistant, aide and tutor positions.
Patience, compassion, creativity, discipline and persistence are all qualities of a good General Education student. For this major, you should also have a strong desire to help others learn. Leadership and communication skills along with a love for children can help pave the way to success in General Education careers.
Prospective General Education majors may also wish to study an area of education such as Bilingual and Multilingual Education; Bilingual, Multilingual, and Multicultural Education; Community College Education; Curriculum and Instruction; Educational/Instructional Media Design; General Education; Indian/Native American Education; International and Comparative Education; International and Comparative Education; Multicultural Education; Social and Philosophical Foundations of Educatinon.
Find Schools Offering Education Degree Programs
Choosing a General Education School
If you're looking for a General Education program, you'll find technical schools, career colleges, online schools, community colleges, 4-year colleges and universities nationwide. To find the program that's right for you look closely at degree programs and areas of specialization. If you want to study Multicultural Education for example, make sure the college you're considering offers a reputable program. Student-teaching internships are often a requirement, so find out where classroom hours are completed. Finally, take a look at the recent graduates—did they pass state licensing exams on the first try and where are they working now?
Find Education Schools
General Education Degree Programs
College and university bachelors degrees are most common in General Education. To teach in public schools a bachelors degree is required. These 4-year programs give you a core curriculum base and have room for a specialization in an area of education or subject that you wish to teach. You can also expect a student-teaching internship requirement. Some students start with an associate transfer degree from an online school, career college or community college, and then enter a bachelors degree program.
While associate career training degree programs and certificate programs will prepare you for careers in school offices and roles such as teacher assistant, classroom aide, day care worker and tutor, many students in these programs already have a bachelors degree and simply want to change careers.
General Education masters degree programs are usually geared toward working teaching professionals looking to further develop their skills and boost earning potential. Programs may focus on bilingual education, charter school leadership, exceptional student education or cognitive and behavioral disabilities for example. College and university masters degrees are often preferred for students seeking careers in school counseling and administration, too.
General Education Degree Programs:
Online General Education Degree Programs at Online Schools
Whether you want to earn a certificate, associates degree, bachelors degree or masters degree you can find an online school General Education online degree program to meet your needs. An online degree can prepare you for a career in teaching, counseling or school administration from the comfort of your own home.
Online General Education Degree Programs:
Online General Education Schools:
High School Preparation
You can prepare for a General Education college major while you're still in high school. Work hard in communication classes and any subjects that you think you may want to specialize in during college. Ask teachers about their education philosophies and volunteer to help in school administration offices. Part time work as a tutor camp counselor, coach or other teaching role can give you an edge on your college applications.
Find Schools Offering General Education Degree Programs
Popular Careers in the Field of General Education
General Education careers range from teaching positions to administration positions at day care to postsecondary levels. Overall, job prospects are expected to remain steady in the industry with the most jobs occurring in high-growth areas like the South and West.
Typically, General Education careers yield salaries in the range of $20,000 to $78,000. The highest paying careers—school counselor, school administration, Instructional Coordinators and College Education Administrators—go to masters degree-holders. Teaching and administration jobs in postsecondary educational institutions offer the highest salaries reaching average levels between $90,000 and $140,000 annually. Most professionals in General Education hold bachelors degrees and end up teaching in private and public schools. Lower level degree-holders find work as school librarians, classroom aides, teachers assistants and school secretaries.
To advance a career in General Education, some professionals seek supervisory or managerial roles. Others look to move into administrative positions. And many teachers take on extra duties as coaches, tutors, summer school teachers, Adult Remedial Education Instructors and more.
Find Schools Offering General Education Degree Programs
Most Popular
General Education Colleges
Advertisement