See All
Colleges >
Dental Hygiene/Hygienist Colleges
Dental Hygiene/Hygienist Colleges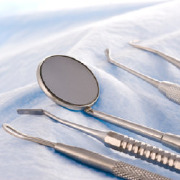 A program that prepares individuals to clean teeth and apply preventive materials; provide oral health education and treatment counseling to patients; identify oral pathologies and injuries; and manage dental hygiene practices. Includes instruction in dental anatomy, microbiology, and pathology; dental hygiene theory and techniques; cleaning equipment operation and maintenance; dental materials; radiology; patient education and counseling; office management; supervised clinical training; and professional standards.
Top 10 Most Popular
Dental Hygiene/Hygienist Colleges
Quick Search: Find the College that's Right for You!
Advertisement