See All
Colleges >
Surveying Engineering Colleges
Surveying Engineering Colleges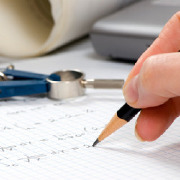 A program that prepares individuals to apply scientific and mathematical principles to the determination of the location, elevations, and alignment of natural and manmade topographic features. Includes instruction in property line location, surveying, surface measurement, aerial and terrestrial photogrammetry, remote sensing, satellite imagery, global positioning systems, computer applications, and photographic data processing.
Top 10 Most Popular
Surveying Engineering Colleges
Quick Search: Find the College that's Right for You!
Advertisement